Announcing the 2021 Provost's Distinguished Associate Professors
Each year since 2016, deans, departments, and similar units nominate deserving colleagues as Provost Distinguished Associate Professors. A committee of senior faculty including university professors and endowed chair holders (chaired by Chandan Vaidya, Vice Provost for Faculty) reviews the applicants.
Georgetown uses the designation to honor Associate Professors who are performing at extraordinarily high levels. These designations are term-limited with a maximum duration of five years, or until promotion to full professor. As indicated below, their work exemplifies what makes Georgetown strong – faculty thoroughly engaged in pushing the envelope of knowledge in their field, and transmitting their passion for such work to their students and the general public.
The Office of the Provost is pleased to announce the 2021 Distinguished Associate Professors:
Nathan Miller McDonough School of Business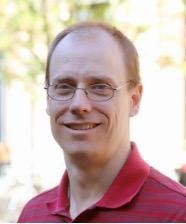 Nathan Miller is the Saleh Romeih Associate Professor in the Strategy, Economics, and Policy Area at the McDonough School of Business. He has a Ph.D. in Economics from the University of California, Berkeley. He has served as an economist at the U.S. Department of Justice and works in the areas of industrial organization and antitrust economics, with a focus on collusion and the competitive effects of mergers.
His research has been published in top ranked journal in economics such as American Economic Review and Econometrica, and he is the recipient of a National Science Foundation grant on firms' pricing in differentiated product markets. Miller teaches courses on Microeconomics and Industrial organization. He serves on the Editorial board of the Review of Industrial Organization and he organizes DC Industrial Organization Day, Day—a conference that highlights theoretical and empirical topics in industrial organization economics for faculty and Ph.D. students at local DC universities.
---
Marden Nichols
Department of Classics, Georgetown College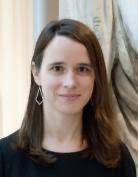 Marden Nichols is an Associate Professor in the Department of Classics. She received her Ph.D. in Classics from Trinity College, University of Cambridge, where she was a Marshall Scholar. Her research focuses on how debates about the significance of art and architecture shaped ancient Roman cultural and intellectual history, with particular focus on the architectural author Vitruvius.
She has authored an influential monograph Author and Audience in Vitruvius' De architectura (Cambridge) and has another one forthcoming, The Imagination of Rome's Foundation Myths (Routledge). Nichols also served as Assistant Curator of Ancient Art at the Walters Art Museum in Baltimore, and held fellowships at the British School at Rome, the Metropolitan Museum of Art, the Center for Advanced Study in the Visual Arts at the National Gallery of Art, and the Clark Art Institute & Williams College.
She teaches courses in Roman Art and Archeology and is involved in mentoring Georgetown's candidates for prestigious fellowships such as the Marshall. She appears on the television documentary, Roman Empire on Netflix.
---
Anna Johnson
Department of Psychology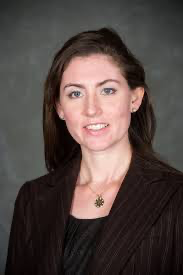 Anna Johnson is an Associate Professor in the Department of Psychology. She has a Ph.D. from Columbia University in Developmental Psychology. Her research combines theory and measures of developmental psychology with advanced quantitative methods to examine how public policies about early child care (e.g., child care subsidy programs, food assistance programs) impact low-income children's early developmental outcomes.
Her work is published in top ranked journals in developmental science such as Child Development and Developmental Psychology and is funded by multiple grants, from the National Institutes of Health, Heising-Simons Foundation, and the Spencer Foundation. She has been honored with three early career awards from leading professional societies in developmental psychology.
Johnson teaches courses in developmental psychology, directs the Psychology Honors program, and mentors graduate students in the Human Developmental and Public Policy track. She serves as a Research Fellow at Child Trends, the nation's leading organization focused on child and family well-being.
---
Jeffrey Huang
Department of Biology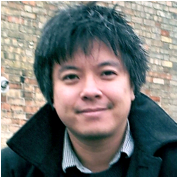 Jeffrey Huang is an Associate Professor in the Department of Biology. He received his Ph.D. from Mount Sinai School of Medicine. His research tackles Multiple Sclerosis, a debilitating neurodegenerative disorder in which neuronal myelin is eroded, with a focus on therapeutic approaches to remyelination.
His findings have been published in high impact journals in neuroscience such as Brain and the Proceedings of the National Academy of Sciences. He has been honored by an early career award by the National Multiple Sclerosis Society. His research is funded by multiple sources, the National Institutes of Health and foundation awards.
Huang teaches courses in neurobiology and cell biology and mentors graduate students and post-doctoral fellows in neuroscience. He serves as the Deputy Director for the Center of Cell Reprogramming at GUMC.
---
Sarah Johnson
Department of Biology & School of Foreign Service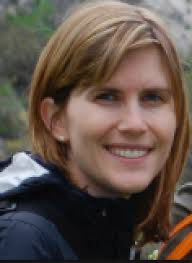 Sarah Johnson is an Associate Professor in the Science, Technology and International Affairs (STIA) Program at the School of Foreign Service and in the Department of Biology. She received her Ph.D. in Planetary Science from the Massachusetts Institute of Technology. She is a former Goldwater, Truman, and Rhodes Scholar, who has served as White House Fellow in the Office of Science and Technology Policy. Her research focuses on the search for extraterrestrial life, using molecular biology and analytical chemistry approaches that integrate geoscience, astrobiology, and planetary science.
She has worked on NASA's Spirit, Opportunity, and Curiosity Rovers and more recently the Perseverance mission to Mars. Her research is published in high impact journals such as Nature Geoscience and Astrobiology and her book, The Sirens of Mars: Searching for Life on Another World, was a New York Times Editor's Choice and selected as one of the New York Times 100 Notable Books of 2020. Her research is funded by multiple grants from NASA and the National Science Foundation.
Johnson teaches courses on astrobiology and planetary science in the STIA program and has been honored for her mentorship with the 2019 SFS Excellence in Mentorship Award. She is co-chair of the NASA Mars Exploration Analysis Group and co-leader of the Network for Life Detection, a NASA Astrobiology Research Coordination Network.