Announcing the 2022 Provost's Distinguished Associate Professors!
Each year since 2016, deans, departments, and similar units nominate deserving colleagues as Provost Distinguished Associate Professors. A committee of senior faculty including university professors and endowed chair holders (chaired by Chandan Vaidya, Vice Provost for Faculty) reviews the applicants.
Georgetown uses the designation to honor Associate Professors who are performing at extraordinarily high levels. These designations are term-limited with a maximum duration of five years, or until promotion to full professor. As indicated below, their work exemplifies what makes Georgetown strong – faculty thoroughly engaged in pushing the envelope of knowledge in their field and transmitting their passion for such work to their students and the general public.
The Provost Office is pleased to announce the 2022 Distinguished Associate Professors:
Karah Knope
Department of Chemistry, Georgetown College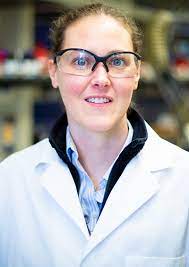 Karah Knope is Associate Professor in the Department of Chemistry at Georgetown College. She holds a Ph.D. in Inorganic Chemistry from the George Washington University.
An inorganic chemist, Dr. Knope's research addresses challenges in energy and sustainability. She focuses on radioactive elements important for nuclear energy such as uranium and light emitting metals such as bismuth (found in Pepto-Bismol), with the goal of developing less expensive and more environmentally friendly materials. She has been recognized as an Emerging Scholar by two top-ranked journals Inorganic Chemistry and Crystal Growth & Design. Her research is currently funded by an Early career award the Department of Energy. She is active in her professional community, serving as chair of the American Crystallographic Association's small molecule scientific interest group and a co-editor for the journal Acta Crystallographica Section B.
She teaches large courses such as General Chemistry and small seminars and mentors graduate and undergraduate research in the Knope Lab.
---
Shiliang (John) Cui
Department of Operations & Information Management, McDonough School of Business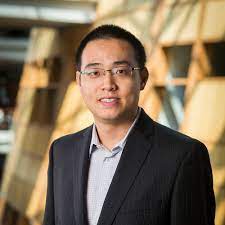 Shiliang (John) Cui is an Associate Professor of Operations and Information Management at the McDonough School of Business. He has a Ph.D. in Operations and Information Management from the Wharton School at the University of Pennsylvania.
His research uses analytical models, behavioral experiments, and empirical analysis, to tackle wide-ranging operations problems such as supply chain strategies with implications for system performance and social welfare. His research has been published in top-ranked journals such as Management Science and Operations Research and he has been recognized for his research by the Production and Operations Management Society with their inaugural Emerging Scholar Award. He has also been recognized for his professional service by the Management Science and Manufacturing & Service Operations Management with meritorious service awards.
His teaching includes core undergraduate and graduate courses and he will be teaching in the new joint MSB-SFS Business and Government Affairs (BGA) program.
---
Jennie Bai
Department of Finance, McDonough School of Business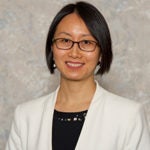 Jennie Bai is an Associate Professor of Finance at the McDonough School of Business. She has a PhD. from the Booth School of Business at the University of Chicago. She has served as an economist at the Federal Reserve Bank of New York and has been an advisory council member in the Board of Governors of the Federal Reserve System.
A Faculty Research Fellow and elected Research Associate at the National Bureau of Economic Research (NBER), Dr. Bai's research focuses on credit markets, specifically asset pricing of debt and its link to corporate finance and the investment behavior of primary debt holders such as mutual funds and insurance companies. Her work appears in top-tier outlets such as Journal of Finance and Journal of Financial Economics, and she serves as Associate Editor at Journal of Financial Economics, Management Science, and Journal of Credit Risk.
Along with teaching courses in finance, she leads meditations for the Georgetown community as an active member of the John Main Center for Meditation and Interreligious Dialogue.
---
Simon Blanchard
Department of Marketing, McDonough School of Business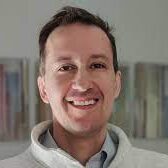 Simon Blanchard is the Beyer Family Associate Professor of Marketing in the McDonough School of Business. He has a Ph.D. from the Pennsylvania State University.
Using field and lab experiments and novel statistical models, Dr. Blanchard's research addresses how consumers make complex decisions, particularly financial ones such as debt repayment. Selected as a Young Scholar by the Marketing Science Institute, his work appears in top-rated journals in Marketing including Journal of Consumer Research and Journal of Marketing Research as well as in Psychology including Psychological Science. He serves as Associate Editor of Journal of Consumer Research and International Journal of Research in Marketing and on the Editorial Review Boards for the Journal of Marketing Research and the Journal of Marketing.
He teaches courses in Digital Marketing Strategy and Marketing Research and directs the MBA Certificate in Consumer Analytics and Insights. He was named on the Poets & Quants Best 40 under 40 list in 2021, which selects 40 of the best MBA professors under age 40 from across the world.
---
Stephen Weymouth
Department of International Political Economy, McDonough School of Business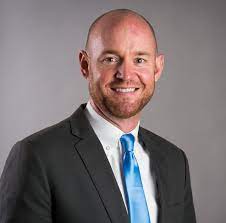 Stephen Weymouth is an Associate Professor of International Political Economy at the McDonough School of Business. He earned a Ph.D. from the University of California, San Diego in Political Science and International Affairs.
His research addresses questions about political environments of globalization and technological change. For example, his current book project examines how digital technologies are reshaping the global economy and creating policy impediments related to cross-border information flows and trade in digital products and services. His research appears in top interdisciplinary journals such as Economics and Politics, Business and Politics, International Organization as well as in political science, including American Political Science Review and British Journal of Political Science. He serves as Associate Editor of the journal, Economics and Politics.
Dr. Weymouth teaches courses at all levels and in diverse areas, including business and government relations, international economics and policy, and nonmarket strategy.