An Update Regarding Adjunct Union Negotiations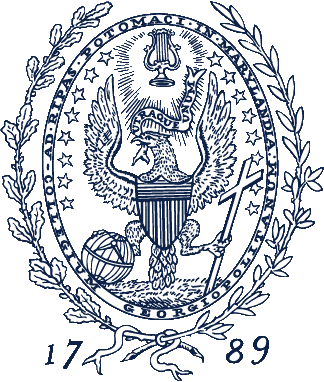 November 1, 2017
Dear Members of the Main Campus Faculty:
I am writing to update you on our efforts to renew our collective bargaining agreement with SEIU Local 500, the union that represents adjuncts on the Main Campus at Georgetown University.

We deeply appreciate all that our adjuncts do to support our university community. They are key contributors to the formation of our students. We are committed to working together to honor what each individual brings to his or her work and to the fabric of our university community.

I am pleased to report that the union has agreed to present our contract offer to its membership for a ratification vote. We have created a package that increases compensation, rewards longevity, and improves appointment predictability for adjuncts. Key components include:
A nearly 50 percent increase in the minimum rate per course by Fall 2019. Under our 2014 agreement with the adjunct union, Georgetown's minimum rate of $4,700 for a three-credit course is the highest in the DC metropolitan area, with most adjuncts paid well above this rate. Over the course of the contract, the university's proposal increases this minimum rate by nearly 50 percent to $7,000 for a three-credit course, while enabling many adjuncts to continue to be paid well in excess of this.

Additional increases for long-serving adjuncts and for the lowest-paid adjuncts. Consistent with the union's last proposal in these negotiations, we have focused additional resources for adjuncts who are paid less than $8,000 per course. These increases will go to adjuncts who have taught for more than one year, with additional increases to adjuncts with five or more years of service.

Exploration of an alternative model of appointment, compensation, and access to benefits for adjuncts who regularly teach at Georgetown. Adjuncts receive benefits that are consistent with those provided to all part-time employees. The University has agreed to create a joint labor-management committee for the purpose of:


Surveying adjunct faculty to determine the extent to which they have other employment and access to benefits;

Exploring the possibility of creating a regular part-time position or a similar part-time appointment structure, as well as alternative models of compensation and access to benefits for adjuncts who regularly teach at Georgetown and who do not have other employment and access to benefits; and

Assessing the value of one-year appointments to adjuncts and the University.
We encourage all represented adjuncts to thoroughly review the proposal and exercise their right to vote. If this proposal is ratified this fall, the increases would take effect this semester. Should you have questions, please contact Reena Aggarwal, Vice Provost for Faculty, at ViceProvostforFaculty@georgetown.edu.

We look forward to continuing to work together to enrich our vibrant academic community at Georgetown.

Thank you to everyone who participated in this process.

Sincerely,

Robert Groves,
Provost