PBK Initiation Ceremony 2019
Posted in News Story | Tagged Diversity Commitee
Delta of the District of Columbia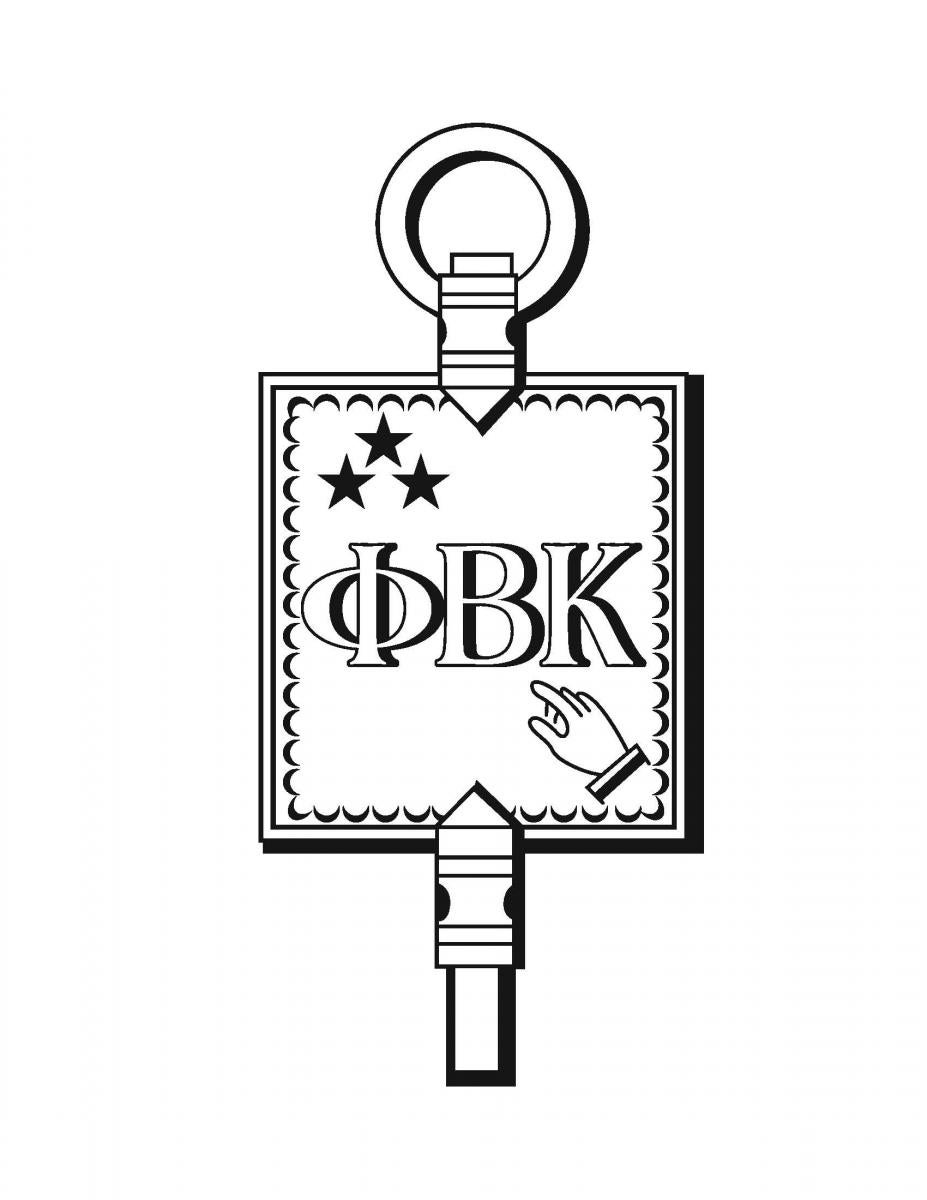 On May 16, 2019, the newest class of members at Georgetown University's Phi Beta Kappa (PBK) "Delta of the District of Columbia" chapter were inducted into the nation's oldest and most prestigious academic honor society.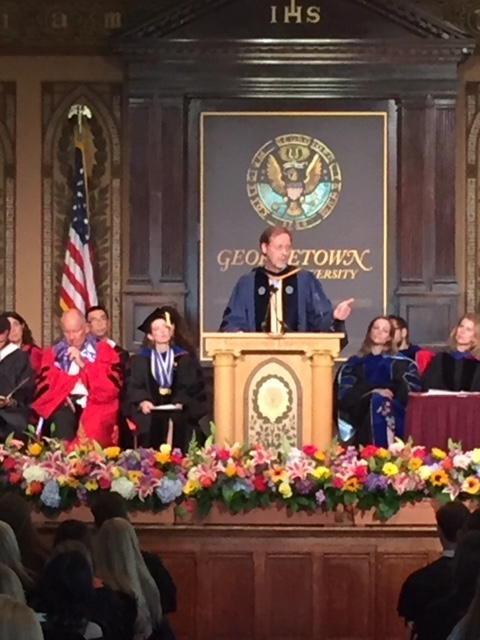 To welcome the 137 new inductees, the induction ceremony keynote address was delivered by Georgetown University alumni and fellow PBK member, Dan Porterfield (C'83), President and CEO of The Aspen Institute.
According to Dr. Porterfield, "Induction into Georgetown's Phi Beta Kappa chapter isn't just an honor; it's really another form of the invitation extended to all Georgetown students—to live 'the life of the mind for the life of the world,' as the Carroll Fellows Initiatives puts it."
Porterfield's keynote address, titled "Rewriting the Single Story," was a reference to the 2019 Georgetown College Commencement speaker, novelist Chimamanda Ngozi Adichie and her 2009 TED Talk, "The Danger of a Single Story." Adichie's Talk, which has nearly 5 million views on YouTube, explored the way that dominant stories and narratives are often viewed through a single lens, and fail to take into account the wider experience of under-represented people and cultures. According to Porterfield, "[Adichie] tells us that the power and poison of a single story grows with its repetition. Soon the single story with its stereotypes or erasures isn't a story at all; it's just the way things are."
Porterfield discussed the importance of rewriting single stories. He believes "one of the responsibilities that comes with our Georgetown education is to insist that others not impose single stories upon our world today." He said that breaking out of single stories isn't easy, but begins on a personal level. Individuals have to be willing to receive help from others by practicing empathy, open-mindedness, and listening to the perspectives they offer.
The keynote touched on several examples of single stories– some even specific to Georgetown– and expressed admiration for current young scholars on campus who already embrace the challenge of rewriting them. He said the point of his talk was that "a true story is a song sung by many voices, sometimes soaring and sometimes solemn, always inclusive…our identities aren't so fragile that they need to be held up with incomplete or false narratives."
Porterfield's eloquent anecdotes, thoughtful reflections, and inspiring calls to action were interspersed with several light-hearted quips about his time as a student at Georgetown. He offered words of hope and inspiration for the young academics finishing their studies and making their way into the world:
"We don't leave behind the best of Georgetown but rather take it with us, going out to set the world on fire, always more than ourselves because of the vision this university instills…to orient the imaginations of the young towards others who are applying their Georgetown education in the world beyond the campus walls, the society toward which the John Carroll statue is directed."
Click the link for a full transcription of Dan Porterfield's keynote address, Rewriting the Single Story.
Congratulations to the Georgetown University PBK Initiation Class of 2019!
These 2019 inductees join an illustrious list of Phi Beta Kappa members, with notable names such as Jeff Bezos, Condoleeza Rice, Peyton Manning, and multiple U.S. presidents, including Bill Clinton (Georgetown C'68).