First Generation Faculty & Staff Initiative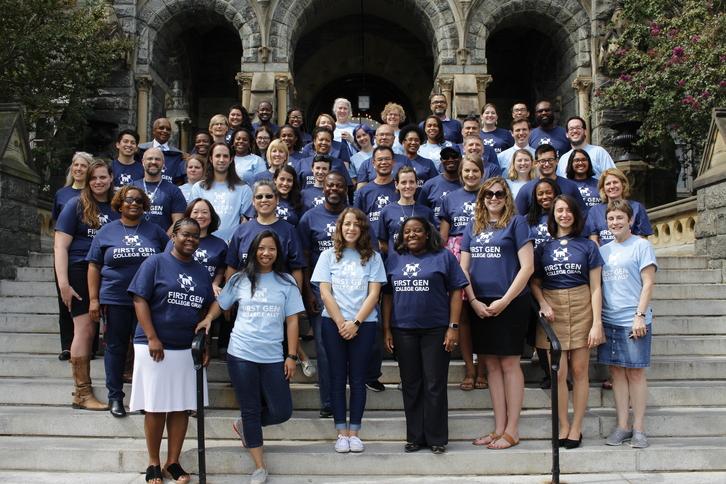 ​The First Generation Faculty & Staff Initiative is a network comprised of faculty and staff who self-identify as first generation college graduates or are allies of first generation college students. We define "first generation" to mean "neither parent graduated from a traditional four-year college." The initiative's objectives are 1) to identify first generation faculty and staff, as well as allies who support first generation students, on Georgetown's campus; 2) to build upon the university's existing efforts to cultivate a vibrant first generation support-network for undergraduates from various disciplines and backgrounds; 3) to bridge the gap and expose students to a support system among faculty and staff, thereby equipping students with social capital and insight into diverse academic fields. We envision that faculty and staff members will share their personal journeys and support students who also self-identify as first generation—with the ultimate goal of validating the experiences of this unique and important population of Hoyas.
Want to learn more about the Georgetown Faculty and Staff Initiative? Reach out to Co-Chairs Dean Patricia Grant and Professor Lahra Smith at firstgenfacstaff@georgetown.edu.