For 27th Year, Georgetown Maintains Prestigious Carnegie Research Classification
Despite the obstacles created by the COVID-19 pandemic, researchers at Georgetown University increased their productivity leading to the renewed designation as an "R1" institution by the Carnegie Classification of Institutions of Higher Education.
The R1 status, made official this week, is awarded to American doctoral universities with "very high research activity," a distinction Georgetown has maintained for nearly three decades.
In December, the Center for Postsecondary Research, which produces the Carnegie Classifications, announced that the 2021 classifications would feature a smaller number of institutions to reflect the changing higher education landscape, making Georgetown's inclusion even more notable.
The classifications were made following an in-depth review of data and surveys collected in 2019 and 2020 – in the midst of the COVID-19 pandemic – from the U.S. Department of Education and National Science Foundation.
"Our consistent classification over the last quarter century as an R1 institution truly reflects Georgetown's deep commitment to discovery and academic excellence," says Robert M. Groves, provost of Georgetown University.
Strong Sponsor Research Record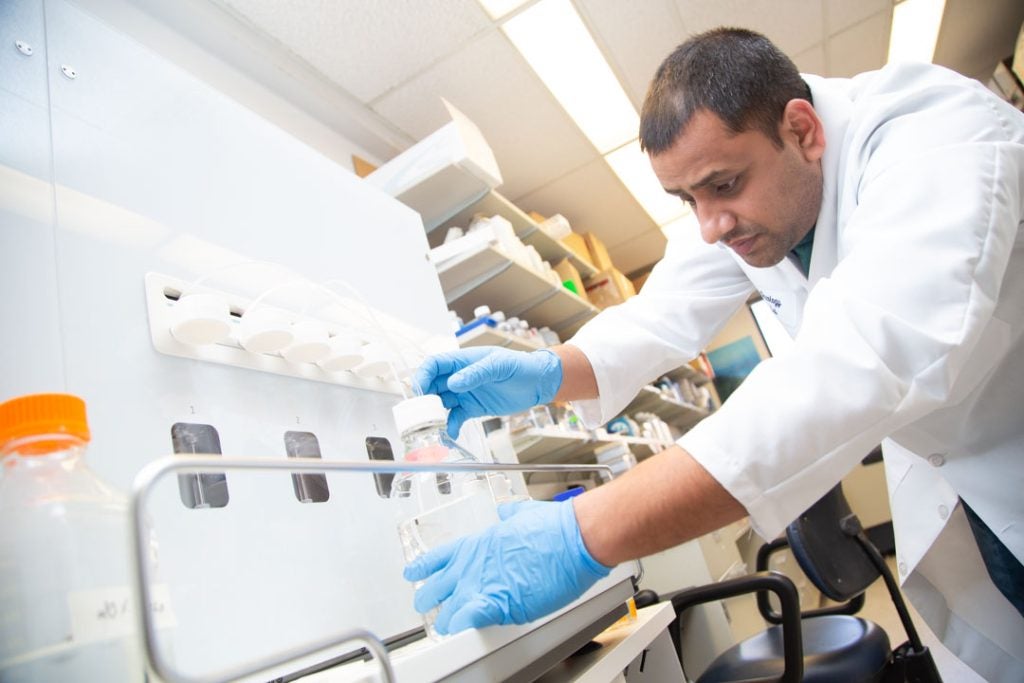 Georgetown has continued to expand its portfolio of research sponsored by external organizations. The university's largest concentration of sponsored research is at Georgetown University Medical Center (GUMC) – home to more than 400 scientists, accounting for more than half of the university's extramural research funding.
In fiscal year 2021, GUMC surpassed $1 billion in total sponsored research proposals submitted for review – its highest total dollar amount for submissions in a single year to date. Submitted proposals, even if not funded, represent the pipeline of scientific endeavors. In the same year, GUMC recognized $142 million in sponsored research activity, generating critical support for academic inquiry. Outside of the medical center, Georgetown investigators submitted some $200 million in grant applications, and realized $79 million in sponsored research funding for the same period.
Research activity at Georgetown for the current fiscal year is on track to meet or exceed last year's performance. Through the first of the year, GUMC has surpassed the previous year's activity by $2 million.
"Our classification again as an R1 institution is especially meaningful considering the disruption of the COVID-19 pandemic on our research community," says Dr. Edward B. Healton, executive vice president for health sciences. "The pandemic challenged our research enterprise in many difficult ways, from an initial stoppage to a dramatic shift in personnel to allow for safer working conditions. This status is a tribute to the dedication and resilience of our research community."
Wide-Ranging Research with Cross-Campus Collaboration
The spectrum of Georgetown's research activities reflects the diversity of faculty and students. From basic laboratory science, to translational research and clinical studies, including behavioral and population health research, to data science, social science and the humanities, the Georgetown community of scholars pushes the boundaries of knowledge and innovation.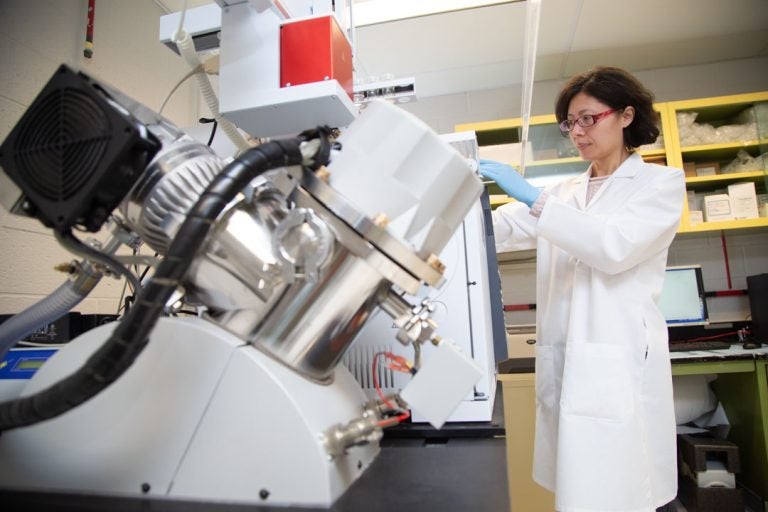 GUMC, in collaboration with its academic health system MedStar Health, is home to a National Cancer Institute-designated Comprehensive Cancer Center and a Clinical and Translational Science Award, one of a few select institutions in the country to hold both of these prestigious federal grants. The university also oversees more than 300 active clinical trials conducted primarily with MedStar Health.
"The critical research conducted by our scientists has led to a more complete understanding of numerous disease types and conditions," adds Healton. "In many cases, we've helped find better treatments and outcomes for the diseases that impact too many in our society such as cancer, stroke, heart disease and neurodegenerative disorders."
In addition, researchers at Georgetown collaborate with scientists and faculty experts across the university in medicine, nursing, international development, public policy, law, chemistry, biology, psychology and physics.
Training the Next Generation of Researchers
Georgetown's spirit of innovation spans the laboratory and the classroom. The university's R1 status reflects its strengths both in the realm of science but also across, and in conjunction with, the broad range of other disciplines in which faculty have expertise. This depth of expertise is in turn brought to bear in training tomorrow's investigators.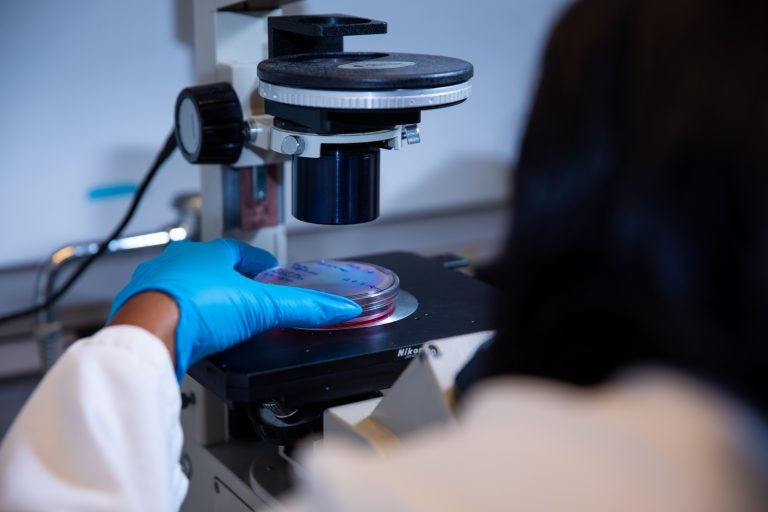 Grounded in Georgetown's Jesuit values, undergraduate and graduate students work to solve critical issues both locally and globally, ranging from dialogue on religious identity to tackling data to shape public policy.
Students and scholars have access to interdisciplinary research opportunities through the Tech & Society Initiative, the Georgetown Environmental Initiative, the Massive Data Institute, and the Georgetown Institute on Innovation Evaluation and Development, for example.
The university also offers master's, doctoral and dual research degrees across its campuses in the natural, biomedical, and physical sciences – for example, with degrees in biotechnology, biostatistics, chemistry, and tumor biology — and in the social sciences and humanities — with degrees in global health, health informatics, history, economics and public policy, to name a few.
Launching later this year, the new Initiative for Maximizing Student Development, supported by a competitive National Institutes of Health training grant, will train a diverse, multidisciplinary group of doctoral students, with a focus on individuals who are underrepresented in biomedical doctoral programs.
The university also collaborates with other leading research institutions to ensure students have access to the best training opportunities. For example, partnerships with the U.S. Department of Energy's national laboratories at Oak Ridge, Lawrence Livermore, and Frederick augment the resources offered to students, and the research experiences to which they are exposed.
Groves concludes, "The spirit of Georgetown within our students, faculty and staff and exemplified by this collection of work is driven by our desire to positively impact the greater good through scientific inquiry."
This article was originally published by Georgetown University. Please follow the link to read the full story.