Georgetown Announces 2023-2024 Provost's Distinguished Faculty Fellows
Four Georgetown faculty members have been appointed to the Provost's Distinguished Faculty Fellows Program, a pathway program that helps attract and retain faculty committed to Georgetown's diversity, equity and inclusion goals.
First launched in 2022, the Provost's Distinguished Faculty Fellows Program aims to foster the success and scholarship, teaching and service of tenure-line faculty from diverse backgrounds.
Fellows selected for the one-year program must demonstrate a commitment to academic excellence and diversity, equity and inclusion in their work. They are hired on the tenure track as assistant professors and devote their first years to building their research programs before assuming more teaching and service responsibilities.
"We are delighted to welcome these four exceptional scholars as Provost Distinguished Faculty Fellows," Provost Robert M. Groves said. "Their research, academic excellence and commitment to advancing diversity, equity and inclusion will be great assets to the Georgetown community."
Meet the four newest members of Georgetown's faculty and the second cohort of Provost Distinguished Faculty Fellows.
Melinda González, School of Foreign Service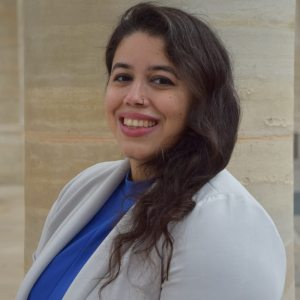 A Puerto Rican scholar and poet, Melinda González is a socio-cultural anthropologist who focuses on environmental anthropology and disaster studies in the Culture and Politics major at the Walsh School of Foreign Service. González works on racial, class and gender disparities in the context of environmental disasters. She uses decolonial and indigenous research methods to study new media technologies in environmental justice studies.
González holds a B.A. from Barnard College, an M.A. from Rutgers University and a Ph.D. in anthropology and geography with a minor concentration in English literature from Louisiana State University. She completed a postdoctoral fellowship at Rutgers University's Institute for the Study of Global Racial Justice and is the Mary Fran Myers Gender and Disaster Award winner, which honors research on gender issues in disaster and emergency management.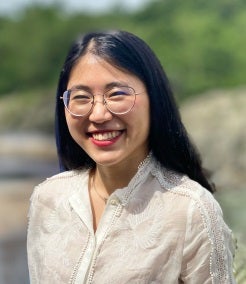 Crystal Luo, History, College of Arts & Sciences
Crystal Luo is an assistant professor of Asian American history. Luo's research focuses on race and urban space in the American West and Asian American labor history and transnationalism. Her dissertation charted the changing roles of Asian Americans and Asian American politics within a globalizing United States. Luo's research has been supported by organizations including the UVA Scholars' Lab, the Huntington Library and the Jefferson Scholars Foundation.
Luo received her Ph.D. in history from the University of Virginia in 2023 and holds a master's degree in history from UVA and a bachelor's degree in music from Boston University.
Lingxin Zhang, Classics, College of Arts & Sciences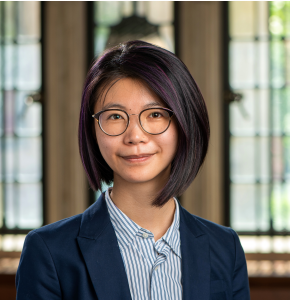 Lingxin Zhang is in the Department of Classics specializing in ancient Egyptian languages and cultures during the Graeco-Roman period spanning from the third century B.C.E. to the fourth century. Her research uses written records and material cultures to reconstruct the early scientific, divinatory and medical practices in ancient Egypt. She is particularly interested in approaching these data through the lens of critical gender theories and post-colonialist studies.
Prior to Georgetown, Zhang taught ancient Egyptian language at the Department of Near Eastern Languages and Civilizations at Yale University, where she taught different stages of ancient Egyptian language and topics on gender and identities in ancient Egypt. In 2020-2021, Zhang partnered with the Alexander Grass Humanities Institute at Johns Hopkins University to offer two online courses aimed at promoting public engagement in ancient studies.
Amanda Sahar d'Urso, Government, College of Arts & Sciences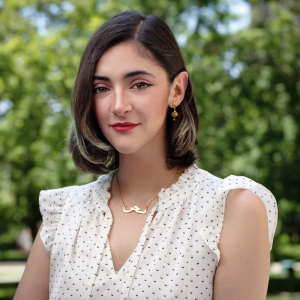 Amanda Sahar d'Urso is in the Department of Government in the College of Arts and Sciences. D'Urso studies American politics and focuses on racial and ethnic identities which are ambiguous in American legal and social spheres. Her current book project details how Middle Easterners and North Africans have been racialized throughout the 20th and 21st century, despite being legally classified as "White."
Before joining Georgetown, she was a Guarini Dean Postdoctoral Fellow at Dartmouth University with joint appointments in the Department of Government and the Program in Quantitative Social Science. D'Urso received her Ph.D. in political science from Northwestern University and is an alumna of the University of Virginia.
This article was originally published by Georgetown University. Please follow the link to read the full story.