Georgetown Launches Racial Justice Institute With Multidisciplinary Leadership
February 22, 2021
Georgetown announced today the establishment of a new Racial Justice Institute (RJI) and the hire of three faculty members in the areas of law, the arts, health and public policy who will lead the institute's interdisciplinary work that pushes the frontiers of knowledge about race, equity and action.
The Racial Justice Institute at Georgetown will serve as a hub where scholars, activists and thought leaders may work across the academic, policy and advocacy spaces and serve as a place to seed and inspire the next generation of scholars and leaders addressing the vestiges of enslavement and well-being of Black, Indigenous and people of color.
Legal scholar Robin Lenhardt, health and society scholar Derek M. Griffith and theater and performing arts scholar Anita Gonzalez, have been tapped to lead the new Racial Justice Institute and later will be joined by a fourth faculty member from the McCourt School of Public Policy at Georgetown.
It Takes a Community
"Their appointments fulfill our commitment, made in February 2016, to establish a Racial Justice Institute focused on addressing persistent issues of racial injustice and the structural causes at the root of racial inequities within our society," says Georgetown President John J. DeGioia. "Today's announcement reflects years of work by members of our community to craft the initial direction of this interdisciplinary and university-wide Institute."
As the university works to address its own historic ties to slavery, Georgetown has sought to find ways to transform the systems and institutions that uphold inequities in health, wealth and opportunity through research and scholarship.
In 2016, DeGioia laid out a series of major commitments to inform the university's work to address racial injustice.
Addressing the Commitments
The Board of Directors approved the formation of the African American studies department that year, and he assembled a Working Group on Racial Justice, which included students, faculty, staff and alumni, that focused on ways to convene conversations and produce leading scholarship to understand and dismantle obstacles to racial equality and human flourishing.
In 2017, Georgetown made a university-wide request for proposals for new senior faculty members who would be appointed jointly in the Racial Justice Institute and in existing academic units.
That same year, the university used a $1.5 million grant from the Andrew W. Mellon Foundation to advance the development of the institute and related activities.
The five-year grant also assisted in the hiring of faculty experts in African American studies and related fields for fall 2017, supported postdoctoral and graduate fellowships that would lead to an increase in the next generation of scholars who are currently underrepresented in academia and funded a series of visiting lecturers who explored the legacies of slavery, racism and discrimination.
By 2019, a university faculty committee had reviewed the faculty proposals, discussed what combinations offered the best launch for the institute and selected four proposals for new faculty hires to lead the RJI spread over the Law Center, Medical Center, and Main Campus.
"Georgetown's mission is based in social justice and – similar to many U.S. institutions, its history intersects with slavery," says Interim Georgetown College Dean Soyica Colbert, who served on the racial justice working group. "It is, thus, fitting and an important expression of the university's mission to constitute the Racial Justice Institute."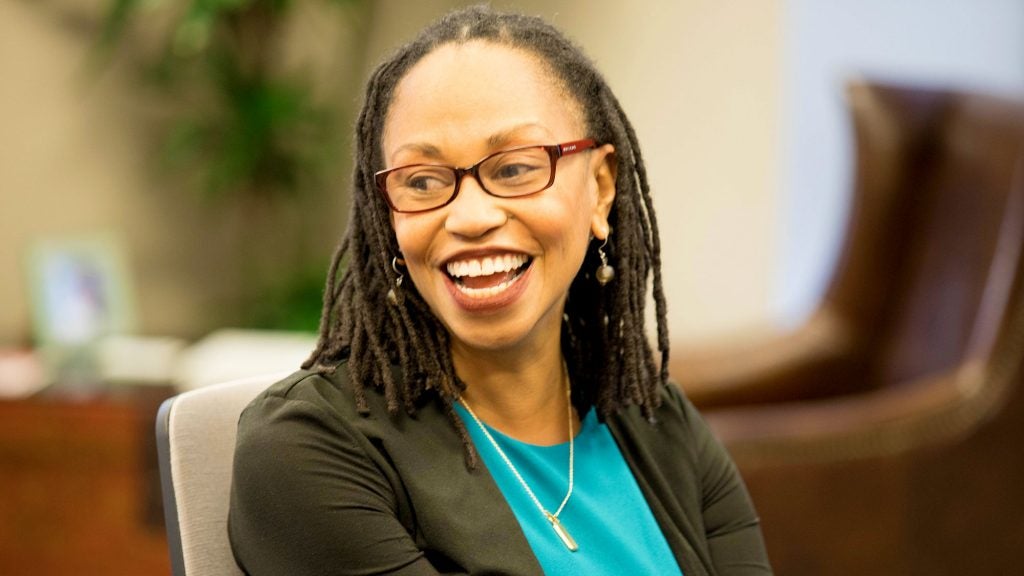 Robin Lenhardt
Lenhardt, who joined the university as a law professor this past fall, teaches Constitutional Law II this spring and taught a Race, Law and Inequality Seminar during the fall semester. She served as a law professor and faculty director of the Center on Race, Law and Justice at Fordham Law School before coming to Georgetown.
Lenhardt first came to Georgetown Law 18 years ago to pursue a fellowship for future law professors. The Harvard Law School graduate, also earned an LL.M from Georgetown Law in 2004.
"My research covers issues of belonging, citizenship and inclusion and those spheres focus on questions of race and inequality. I'm also involved in looking at the systems and structures that undermine belonging and success for families of color."
Several months ago, the nation experienced the brutal killings of unarmed Black people – including George Floyd, Breonna Taylor, Ahmaud Arbery and countless others. Additionally, the Federal Reserve released its Survey of Consumer Finances results last year, indicating a racial wealth gap where the typical white family amasses eight times the wealth of the typical Black family and five times the wealth of the typical Latino family.
However, last year also brought the election of the nation's first woman of color to serve as vice president along with what may be the nation's most diverse White House cabinet.
"At this moment in our country, there's a great deal of talk and interest around race and ethnicity," Lenhardt says. "We have the opportunity to marshal in resources in a way that really brings this work to the forefront. I think it can really fortify the kinds of policy interventions that I know many people at Georgetown are equally eager to build out. There have been people doing this kind for work for years at Georgetown, but I think the Racial Justice Institute can be a catalyst for collaborations that are really different from what we've been able to do in the past."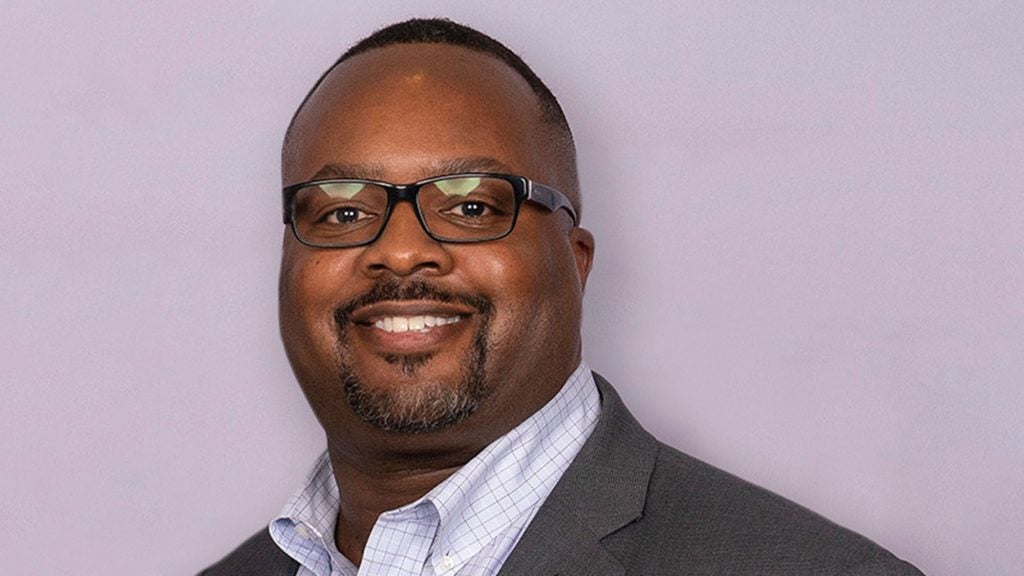 Derek M. Griffith
Griffith, professor of medicine, health and society and founder and director of the Center for Research on Men's Health at Vanderbilt University, will join Georgetown as a professor of health systems administration at the School of Nursing & Health Studies July 1 with a secondary appointment in the department of oncology. He will serve as founder and director of the Center for Men's Health Equity in the Racial Justice Institute.
The public health psychologist researches the concepts of intersectionality and manhood to men's health, examines the impact of institutional racism on racial, ethnic and gender inequities in health. He develops and tests community-based, individually-tailored and precision lifestyle medicine interventions to prevent and control obesity and chronic diseases in African American and Latino men.
"I look at the factors that influence health inequalities and how we need to try to achieve health equity. I tend to look at two major factors – race and gender," Griffith explains. "There's a paradoxical pattern where men, when compared with women, tend to live shorter lives and have higher rates of premature mortality, despite their economic and other structural advantages. It's an interesting conundrum. While men are clearly advantaged in so many areas of our society, our health tends to be worse."
The faculty expert is enthusiastic about the interdisciplinary work that will occur among Racial Justice Institute leadership as well as the broader Georgetown community.
"With the four anchoring areas of health, law, the arts and public policy, we're uniquely positioned to look within and across societal structures that impede racial and gender equity" says Griffith. "We also will be able to systematically consider how racism and other societal structures, like gender, culture and ethnicity, affect health and well-being. We have the depth and breadth of expertise to address issues from a much more holistic standpoint than many others do and the time and explicit charge to do so. That's exciting to me."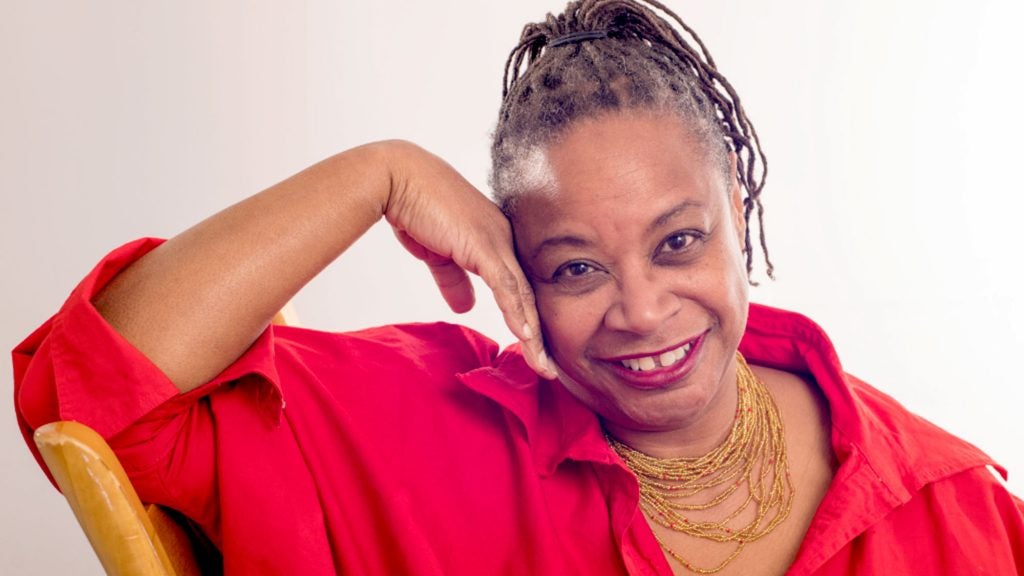 Anita Gonzalez
Gonzalez, who will join the performing arts department in Georgetown College July 1, uses her scholarship to promote the global arts and engage learning and interdisciplinary research. She directs, devises and writes operas and musicals in addition to educating students.
"I call the work that I do 'theater as cultural exchange,' and it's expanded more recently to think about storytelling and its impact on narratives," Gonzalez explains. "My books are about Afro Mexico, and I'm interested in dialogic performance, the way that people perform each other as they try to develop their identities."
The professor also has edited a book about Black performance theory, which she developed with a collaborative of Black performance academics that included Colbert, who also is a theater and performance scholar.
"The book really raises the question of what is Blackness beyond skin color," she says. "If you're used to talking about Blackness in terms of performance practices, what does that look like, how does it visualize, what does it sound like?"
The professor's stagings of historical and cross-cultural experiences have appeared on PBS, Lincoln Center Out-of Doors, Puerto Rican Traveling Theatre. She has led cultural exchanges in Ethiopia, South Africa, Mexico and the United Kingdom.
"I've always seen the arts in terms of their communicative powers. They are the public face of social change," Gonzalez says. "People receive information most often through art, through documentaries, on television, the fictional stories, and they are extremely important in how people conceptualize race."
A Leader and Collaborator
McCourt School Dean Maria Cancian says the university is actively conducting the search for the Racial Justice Institute's fourth faculty leader and hopes to identify a candidate who meets the criteria and present them to the faculty this semester.
"There is an urgent need to examine long-standing racial inequities in our society, especially those embedded in our public institutions," Cancian says. "The McCourt School is deeply engaged in that work and pleased to collaborate with colleagues across Georgetown in establishing the Racial Justice Institute to move that work forward, together."
This article was originally published here. Please follow the link to read the full story.