Georgetown Undergrad Wins Top Award at BIG EAST Research Symposium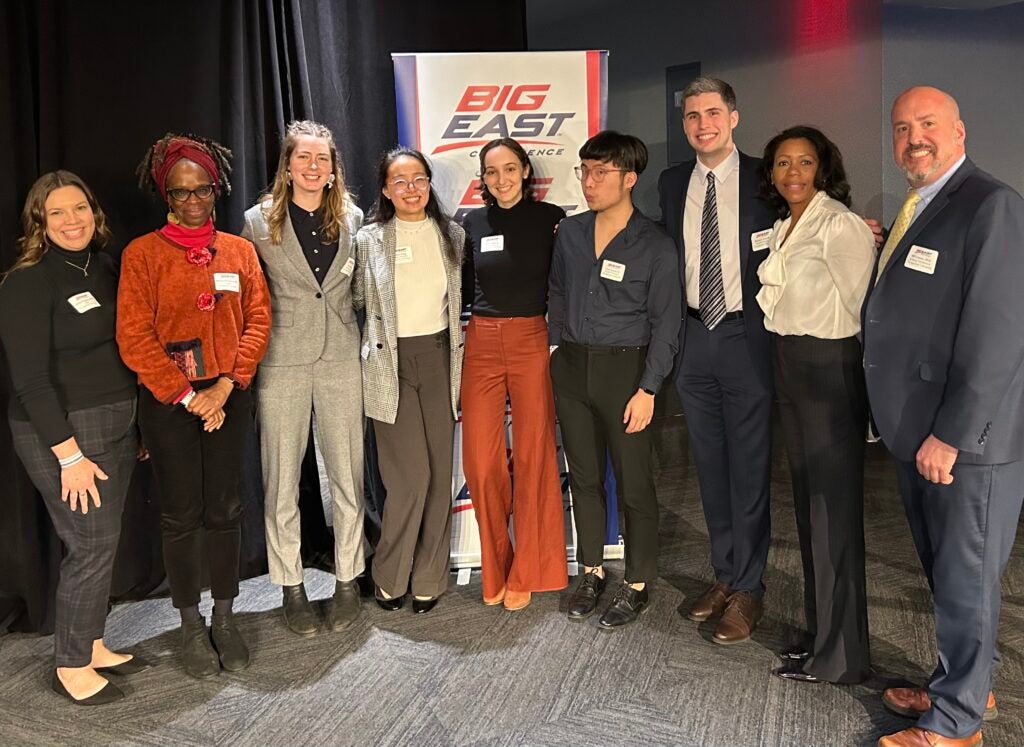 A Georgetown psychology major won first place and a culture and politics major received honorable mention during the second annual BIG EAST Undergraduate Research Poster Symposium on March 11, 2023 at Madison Square Garden.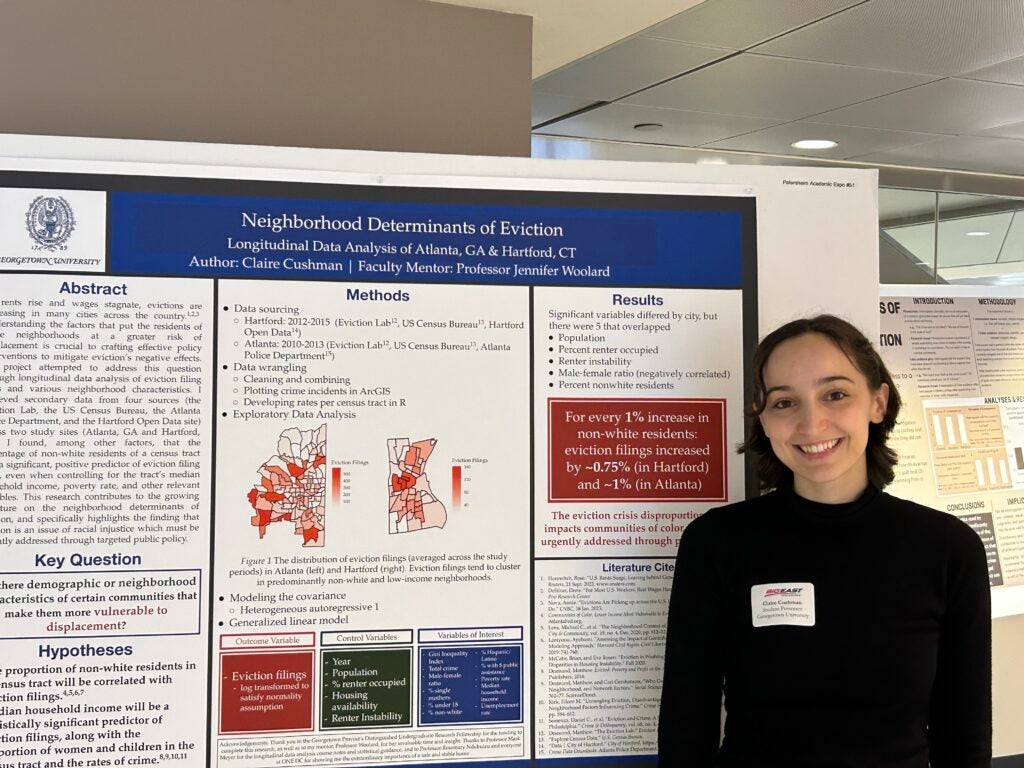 Claire Cushman (CAS'23) was recognized with the top honor for her poster presentation, "Neighborhood Determinants of Eviction," mentored by Dr. Jennifer Woolard, professor of psychology. Cushman was also recognized during the Milwaukee-Xavier tournament championship game that evening.
Kate Reeves (SFS'23), mentored by Dr. Shiloh Krupar, Provost's Distinguished Associate Professor, was acknowledged for her poster, "Raptured Relationships with the Rivers: Why the Right to Free, Prior, and Informed Consent Fails to Protect Indigenous Communities Against Hydroelectric Dam Development in Guatemala."
This is the second year Georgetown took part in the symposium, which began last year and includes participants from Butler, Creighton, Georgetown, DePaul, Marquette, Providence, Seton Hall, St. John's, Villanova, University of Connecticut, and Xavier. Each school is able to send up to five posters for the symposium.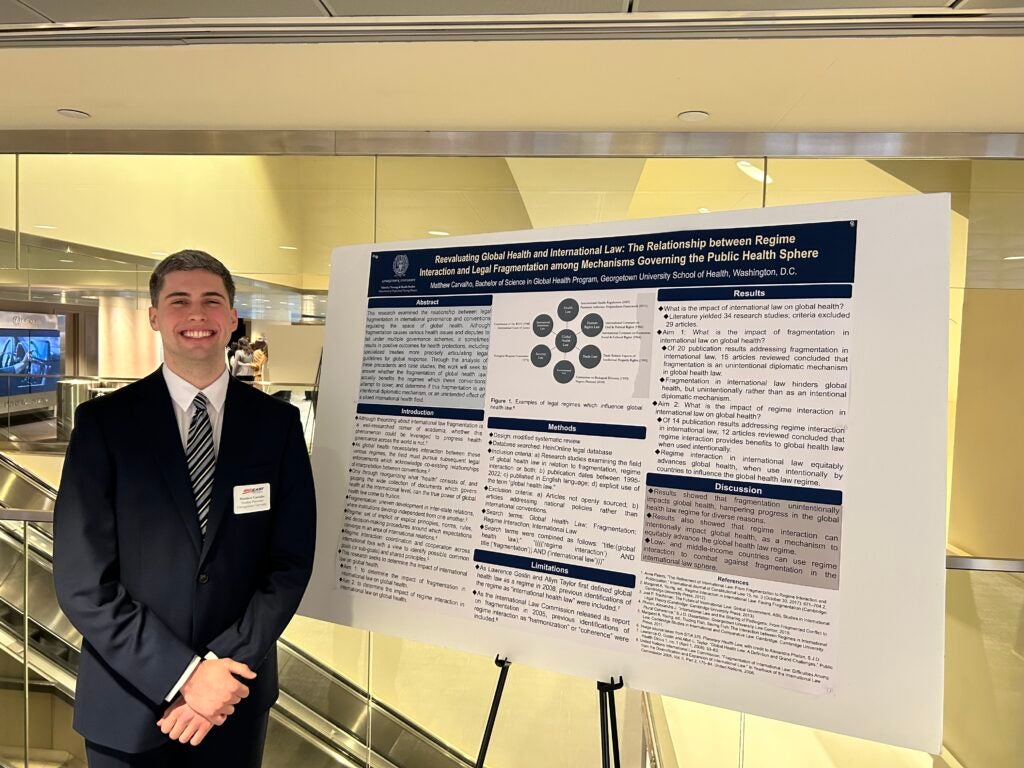 Georgetown poster presenters included Cushman, Reeves, Matthew Carvalho (SOH'23), Lance Li (CAS'24), and Kathryn Yang (SFS'23).
Judges from Georgetown were Dr. Tammi Damas, director of education and academic affairs in the Office of the Provost, Colleen Dougherty, assistant director of the Center for Research & Fellowships (CRF), and Dr. Rhonda Dzakpasu, associate professor of physics.
The center organizes Georgetown's annual participation in the event. This year, Dr.Bill Cessato, the CRF deputy director, represented Georgetown on the symposium planning committee and was one of the judging coordinators.
Last year, Lauren Tuckley, the center's director, and Cessato judged posters. Read coverage of the 2022 symposium. Tuckley also directs the Provost's Distinguished Undergraduate Research Fellowship Program, of which Carvalho and Cushman are members.