Georgetown's New Institute Tackles Urgent Environmental Challenges
Georgetown has launched a new institute to accelerate action, research and education on the most pressing environmental and sustainability challenges both locally and globally.
The Earth Commons, Georgetown's Institute for Environment & Sustainability, is building new educational programming for undergraduate and graduate students, expanding research opportunities for faculty members and students and developing scalable solutions for a greener campus and planet.
Guided by the university's Jesuit values, the Earth Commons builds on Georgetown's commitment to advance environmental sustainability and justice and to care for our common home.
"This new Institute builds on the work of our community over many years to expand and deepen our engagement with the environment," says President John J. DeGioia. "It is with great excitement that we launch this new work, and contribute the knowledge, engagement, and expertise of our community to the urgent environmental challenges facing our world."
A Collective Step Toward Environmental Change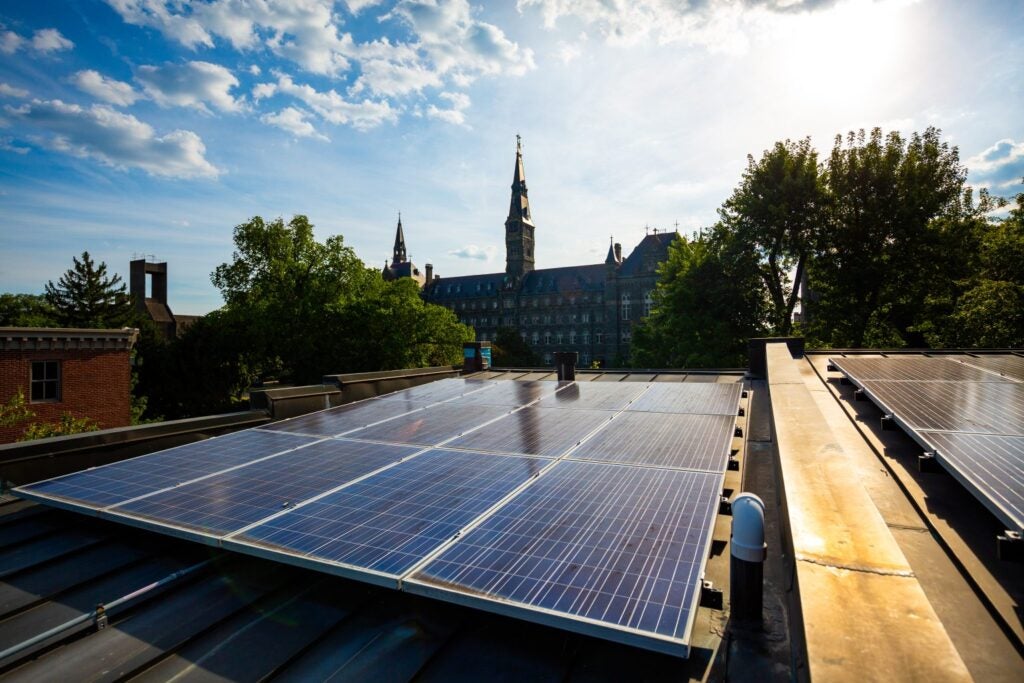 Earth Commons will be composed of multiple focal areas that will each focus on a major environmental issue, including environmental justice, climate change and energy transitions, environmental health, food and water security and biodiversity conservation. Applying an interdisciplinary approach, the institute will connect faculty, experts and students across the arts, humanities, sciences, medicine, policy and law to innovate on these environmental challenges. 
"We can't engineer ourselves out of all these problems," says Peter Marra, founding director of the Earth Commons. "These are science problems. These are policy problems. These are moral dilemmas. These are problems that require us to think about environmental issues from multiple lenses."
The Earth Commons will also include the focal area of sustainability, collaborating with the Office of Sustainability that will use Georgetown's campus as a living laboratory, providing students with hands-on, experiential learning opportunities with faculty and staff to green Georgetown's built environment and operations.
"As a part of the Earth Commons, the Office of Sustainability will create sustainable solutions, empower students to be change agents and invite all members of the Georgetown community to adopt a sustainability mindset in their day-to-day lives on-campus," says Meghan Chapple, Georgetown's first vice president of sustainability.
Through engagement inclusive of diverse voices, the Office of Sustainability develops solutions on campus, in administrative operations and with local communities to create a sustainable world.
How Earth Commons Found Its Home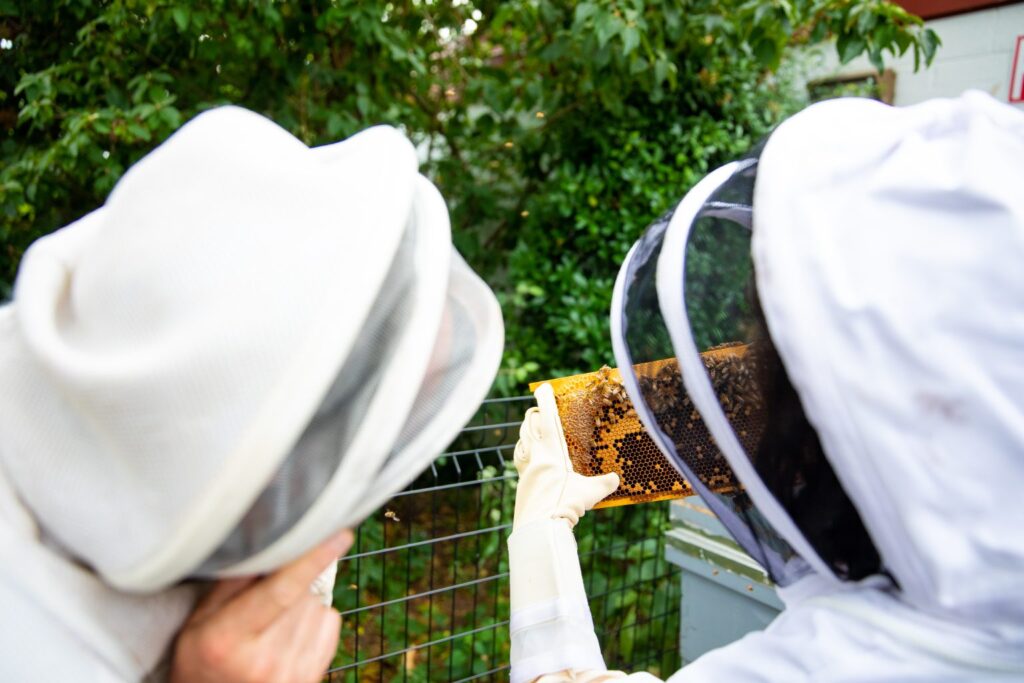 The Earth Commons grew out of decades-long work in environment and sustainability at Georgetown. The university's Georgetown Environment Initiative (GEI), a university-wide effort established in 2012 to advance the multidisciplinary study of the environment and sustainability, provided hundreds of thousands of dollars in grants to faculty, students and staff and helped fuel environmental projects, such as the Bee Campus, a sustainability education campaign, and environmental justice projects in India. 
Marra, the Laudato Si' Professor of Biology and the Environment, left his 20-year career at the Smithsonian Institution in 2019 to helm the GEI. In response to urgent environmental challenges, Marra was committed to deepen the initiative's and Georgetown's impact and empower the 70-plus full-time scholars studying the environment across disciplines, from the declines of monarch butterflies and birds to climate change's impact on women and its overall economic costs.
"It was clear there was an urgent need, as well as momentum at Georgetown," says Marra. "The important question was how do we move the GEI to a more impactful level, amplifying and supporting existing faculty and staff and not creating new silos, and do all this in a way that allows us to build things fast, because we are on the clock."
With the COVID-19 pandemic also exposing socio-economic disparities caused by environmental injustice, and, coupled with long-term harm to the environment, "the stakes have never been higher," Marra said.
President DeGioia charged a faculty advisory committee to help advise the activities of an Institute for the Environment and Sustainability. As a result, GEI has now been transformed into the Earth Commons, appointing more faculty, conducting original research and developing educational programs.
Experiential Learning Around the Globe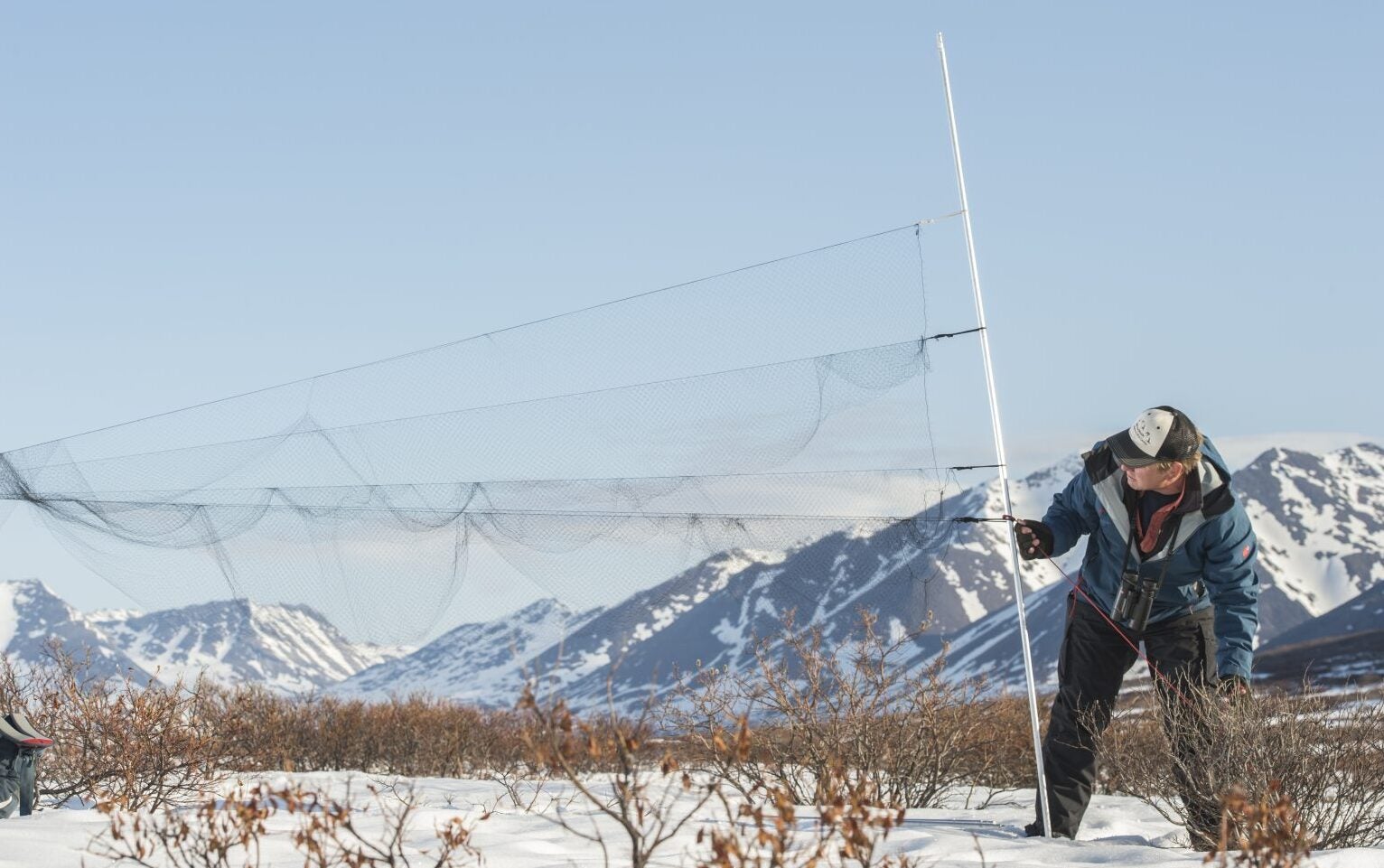 In addition to faculty research, the Earth Commons will fuel interdisciplinary learning at Georgetown.
In 2020, GEI began developing a master's degree in environmental and sustainability management in collaboration with the McDonough School of Business and the Graduate School of Arts & Sciences. The program prepares students to be leaders in both sustainable business and environmental practices and is welcoming its first class in the Fall of this year.
In the coming years, the Earth Commons will develop additional master's programs, undergraduate offerings, a Ph.D. program in the Environment and a Postdoctoral Fellowship Program. The institute will provide students with multidisciplinary, experiential learning and hands-on practical experience both at the university and in remote areas around the world.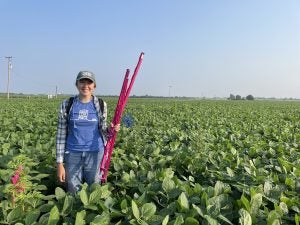 "I want Georgetown to train the next generation of leaders in environment and sustainability, whether they're from a medical, business or STEM background, so that they can come up with solutions for our planet," says Marra. "We need to have students leave Georgetown with both the passions in their belly and knowledge in their heads to tackle environment and sustainability challenges like never before."
Shelby Gresch (SFS'22), who's majoring in science, technology and international affairs (STIA), has interned for GEI since August. She plans to work full-time for the Earth Commons upon graduating. During her internship, Gresch helped design an urban farm for the Georgetown community – a formative experience that solidified her plans to work in sustainable food systems. For Gresch, the Earth Commons represents an opportunity for all students to get involved in environmental issues.
"I think it's incredibly important to students that Georgetown have this Institute because it demonstrates that the university really cares about these issues and understands that they require multidisciplinary solutions — they require all of us," she says.
"Climate change and environmental justice are the defining challenges of our generation, and we need as many opportunities to address them as possible."

Shelby Gresch (SFS'22)
Environmental Headquarters in DC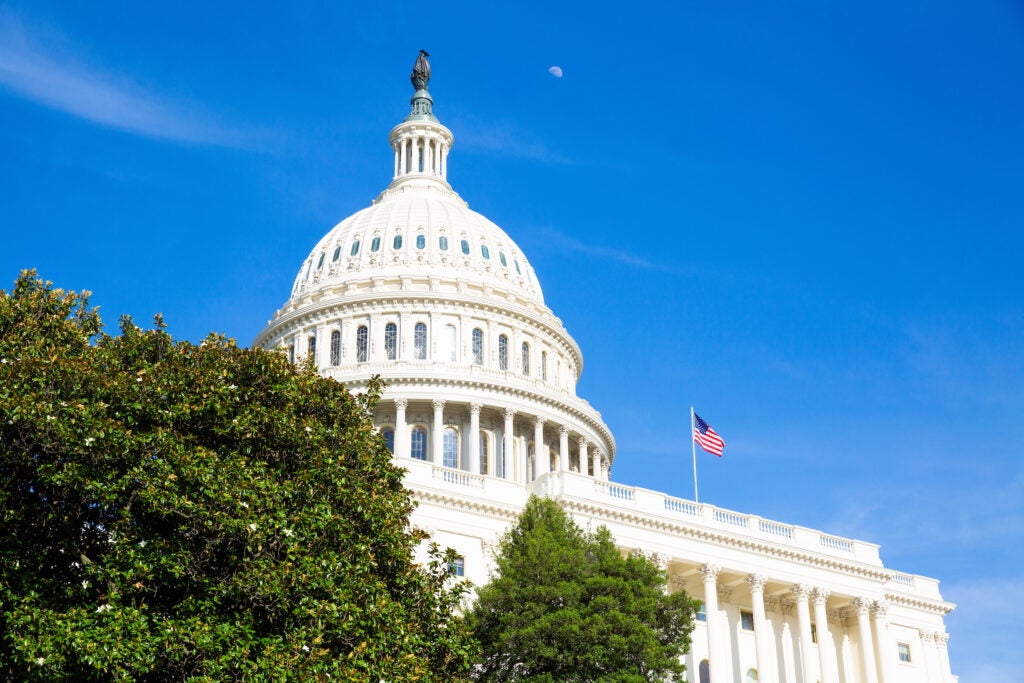 The Earth Commons will also leverage Georgetown's Washington, DC, location to partner with NGOs, corporations, federal policy-making institutions and other environmentally-focused organizations for research, policy and academic opportunities, Marra says.
Joanna Lewis, the Provost's Distinguished Associate Professor of Energy and Environment and the director of STIA, serves on the Earth Commons' faculty advisory committee. Lewis, who researches global climate change, says that the institute's DC location presents an opportunity for more faculty to connect with policymakers and practitioners.
"This is such a pivotal moment in climate policy, biodiversity policy and numerous other areas where Georgetown is well positioned to make a much larger contribution to forging solutions," she says. "In serving as the hub of environmental research, education and engagement across the university, the Earth Commons is poised to become a headquarters for environmental knowledge in Washington."
A 'Radically Transparent' Sustainability Plan
Georgetown has continued to build on its commitment to sustainability, including divesting from fossil fuels in February 2020, launching a renewable energy power purchase agreement in October 2020 and establishing an energy partnership in April 2021 that promotes sustainability through energy conservation.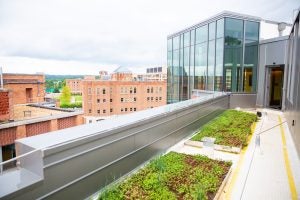 Most recently, Georgetown signed the U7+ Statement on Climate Change and Sustainability, along with almost 50 other universities across the globe, and Pope Francis's Laudato si' 7-year commitment to implement sustainability in different areas of the Catholic church, including universities.
In tandem with the launch of the Earth Commons, Georgetown's Office of Sustainability plans to launch a "radically transparent" strategic plan for sustainability that incorporates input from the Georgetown community.
"Drawing on student ideas, the experience of staff, the expertise of Georgetown faculty, and the wisdom of local communities, the Office of Sustainability is launching an inclusive process to develop ambitious goals and bold solutions that create a relationship with the earth that is regenerative for all," Chapple says.
Students, faculty and staff are invited to participate in a joint Earth Commons and Office of Environment and Sustainability Town Hall on Feb. 22 to learn more about and help shape the planning process.
Upcoming Environment and Art Initiatives
In keeping with its interdisciplinary focus, on Feb. 15, Earth Commons is also launching the inaugural issue of Common Home, an online quarterly magazine produced by a board of undergraduate editors that examines environmental issues through a cross-disciplinary lens.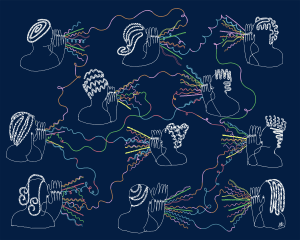 In March, the Earth Commons will open a campus-wide art installation that features artistic interpretations of climate change and biodiversity data, from droughts and wildfires to climate refugees and arctic sea ice movements. Art will be featured in the Regents Building, Lauinger Library, the ICC and the Car Barn.
And on March 18, Earth Commons is launching the inaugural performance of its artist in residence's series, "We Hear You — A Climate Archive," a global performance project exploring youth perspectives on climate crisis/chaos. Premiering at the Coal + Ice exhibit at the Kennedy Center, in partnership with the Asia Society, Embassy of Sweden in Washington, DC, and the Laboratory for Global Performance and Politics, the project seeks to amplify — and to record for future generations — the ways that today's young people are experiencing changes on earth.
No matter the discipline, founding director Marra hopes that all Georgetown community members will get involved with Earth Commons and the environment.
"My goal is to get the green in the blue and the gray at Georgetown," says Marra. "It must be in our fundamental fabric. We are integral to the environment and it is essential that we get our educational offerings and our research and actions up to speed immediately to make sure we're part of the solution to repairing our common home – the environment all living things depend on."
This article was originally published by Georgetown University. Please follow the link to read the full story.