Chemistry Professor Awarded Prestigious Fulbright Global Scholarship for Research on Reduction of Greenhouse Gases
Posted in News Story
October 20, 2020
YuYe J. Tong, a professor in the Department of Chemistry and director of the Environmental Metrology & Policy Program, was awarded a competitive Fulbright Global Scholar Award for his collaborative research that examines more efficient and selective ways to convert the dominant greenhouse gas carbon dioxide (CO2) back to value-adding chemicals. The latter aims to help close a circular process for achieving zero greenhouse gas emissions.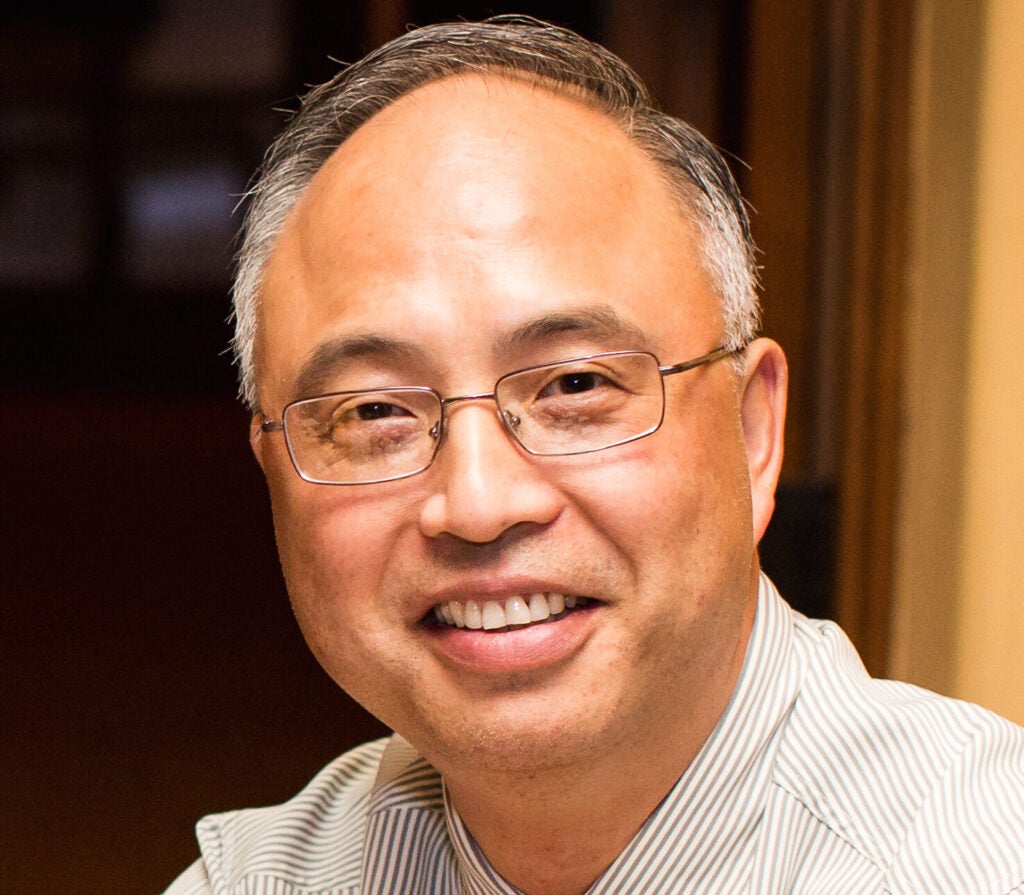 Converting Carbon Dioxide, Ending Emissions
Modern advances in technology have led to the replacement of standard combustion engines in some car models with fuel cells that run on hydrogen or small organic molecules. These fuel cells can be up to four or five times more energy efficient and produce no or very low CO2 emissions.
However, even for hydrogen fuel cells that have no CO2 emissions, the current industrial way of producing hydrogen still relies on processes of reforming fossil fuels that continue to generate carbon dioxide, which negates the clean energy gains of using a fuel cell.
Because of this, research over the past several decades has examined the conversion of carbon dioxide into useful chemicals like carbon monoxide or methanol as efficiently and selectively as possible, as this has been thought to offer the greatest economic and environmental returns.
Through his Fulbright, Tong will work with Jan Rossmeisal, a quantum chemist at University of Copenhagen, Demark and Aaron Marshall, an electrochemical engineer at University of Canterbury, New Zealand to study the fundamental mechanisms behind electrochemical reduction of CO2 on atomically-precise metal clusters as electrocatalysts.
Tong hopes to use his Fulbright to develop new research that would make impactful contributions to addressing current intellectual challenges encountered in CO2 conversions and creating a closed loop cycle that would eliminate CO2 emissions.
Though the Fulbright program has been delayed due the COVID-19 pandemic, Tong says that he is looking forward to getting started sometime in 2021.
"The collaborative work I will be doing emphasizes clean energy generation, storage and the mitigation of greenhouse gases," Tong says. "This highly prestigious award offers me an honorable opportunity to represent the United States and Georgetown in particular at a global level. By working with my colleagues across a range of disciplines and on different continents, we will not only make significant scientific advances, but will help to encourage international collaborations."
This article was originally published by Georgetown College. Please follow the link to read the full story.