Georgetown Alumna Receives Fulbright-National Geographic Fellowship
Posted in News Story | Tagged Diversity Commitee
From Surfing to Serving, Emi Koch is Changing the World
Georgetown University alumni Emily "Emi" Koch, C'12 (Psychology), the National Geographic 2018 Adventurer of the Year, has recently been awarded the Fulbright-National Geographic Digital Storytelling Fellowship for 2018-2019.
These fellows will undertake an in-depth examination of a globally relevant issue, and use a variety of storytelling tools to share their experiences and the stories of the people and places they encounter.
There are only five of these awards nationwide each year, selected from a pool of exceedingly qualified Fulbright applicants. Since this program's launch in 2013, Emi is GU's second finalist, and first recipient of the fellowship.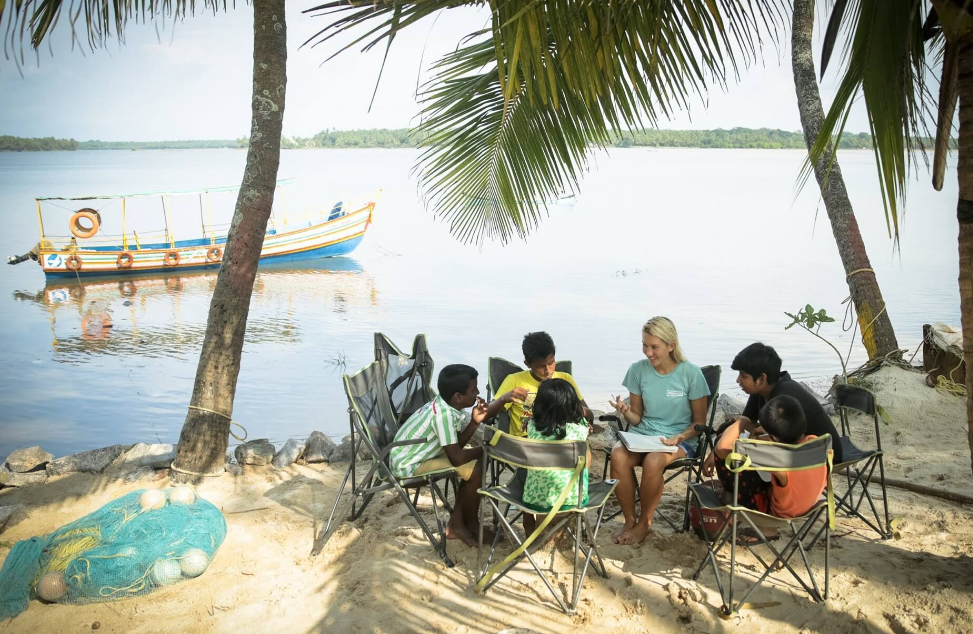 According to the Fulbright webpage: "The National Geographic Society believes in the power of science, exploration, education and storytelling to change the world. The broad themes of this year's competition fall under National Geographic's three lenses: The Human Journey, Our Changing Planet, and Wildlife & Wild Places."
Emi's story captures all three.
Originally from San Diego, Emi found joy and purpose in the ocean from a young age. Surfing was a powerful source of confidence for her as an adolescent, and she was sponsored as a competitive surfer by Billabong.
She began her college career at George Washington University, but found the culture shock of Washington D.C. to be overwhelming, and promptly returned to San Diego.
During this break in her undergraduate studies, Emi traveled with a friend to teach children at a Buddhist monastery in Nepal. While there, she encountered an organization that used skateboarding to empower young girls in Afghanistan, which inspired her to use her surfing skills in a similar way.
She returned to school at Georgetown University, where she graduated in 2012. During that time, she founded her non-profit organization, Beyond the Surface International.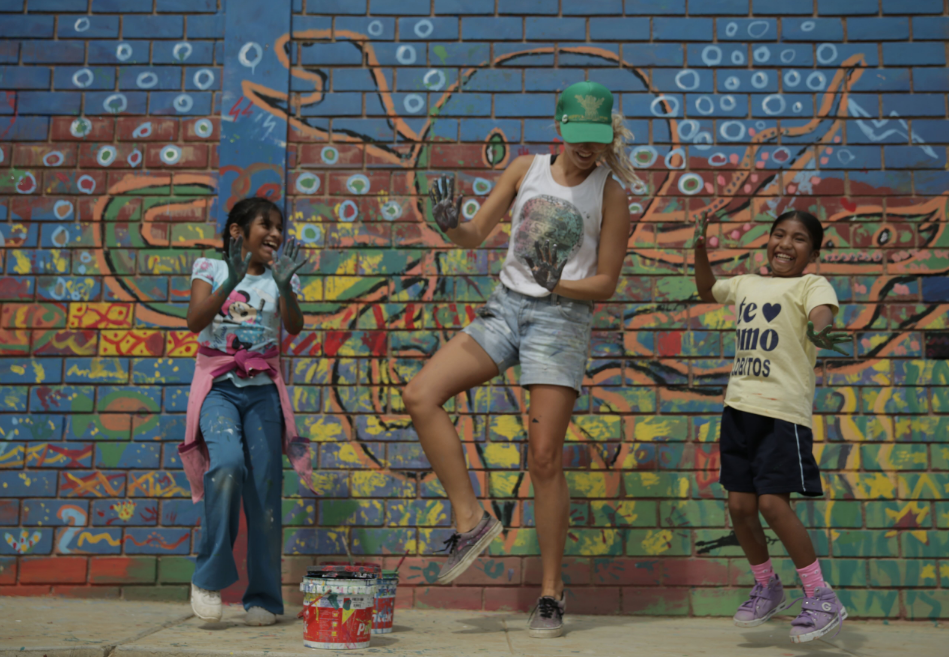 According to their website, Beyond the Surface works "in solidarity with small-scale fishing villages to support social-ecological wellbeing and build resilience through surfing, storytelling, and mindfulness workshops that engage youth and their communities for healthy seas and sustainable, secure, bright futures."
Her organization has taken her around the globe, from South America to Africa to Southeast Asia. It was in the islands of Southeast Asia where she began hearing stories about the challenging experiences faced by the local, rural fishing communities.
This concern developed into a research interest, which ultimately informed her Fulbright-National Geographic project.
Emi will look at how the ecosystem of fish (as a scarce commodity) in the South China Sea is leading to conflict and violence in that region. As these ecosystems and the practice of fishing are consequently impacted by the wavering availability of fish– due in part to climate change– the territorial disputes in the South China Sea continue to exacerbate this conflict.
She will travel the coast of Vietnam with National Geographic for a year documenting and telling the stories of local, artisanal fishermen whose livelihoods are being uprooted by conflict surrounding the fish.
Her features will likely be displayed on the Fulbright-National Geographic Stories Blog, but may also appear on other National Geographic platforms.