Leader in Innovative Learning Prepares Georgetown for New Methods in Education
Posted in News Story
October 20, 2020
Eddie Maloney, executive director of the Center for New Designs in Learning and Scholarship (CNDLS), says COVID-19 has presented challenges to learning as usual, but he's watched the student, faculty and staff communities come together to make virtual learning a success as the university prepares for new forms of learning and teaching. Maloney, also a professor of the practice of narrative literature and theory in the English department, is the founding director of the Master of Arts Program in Learning, Design and Technology.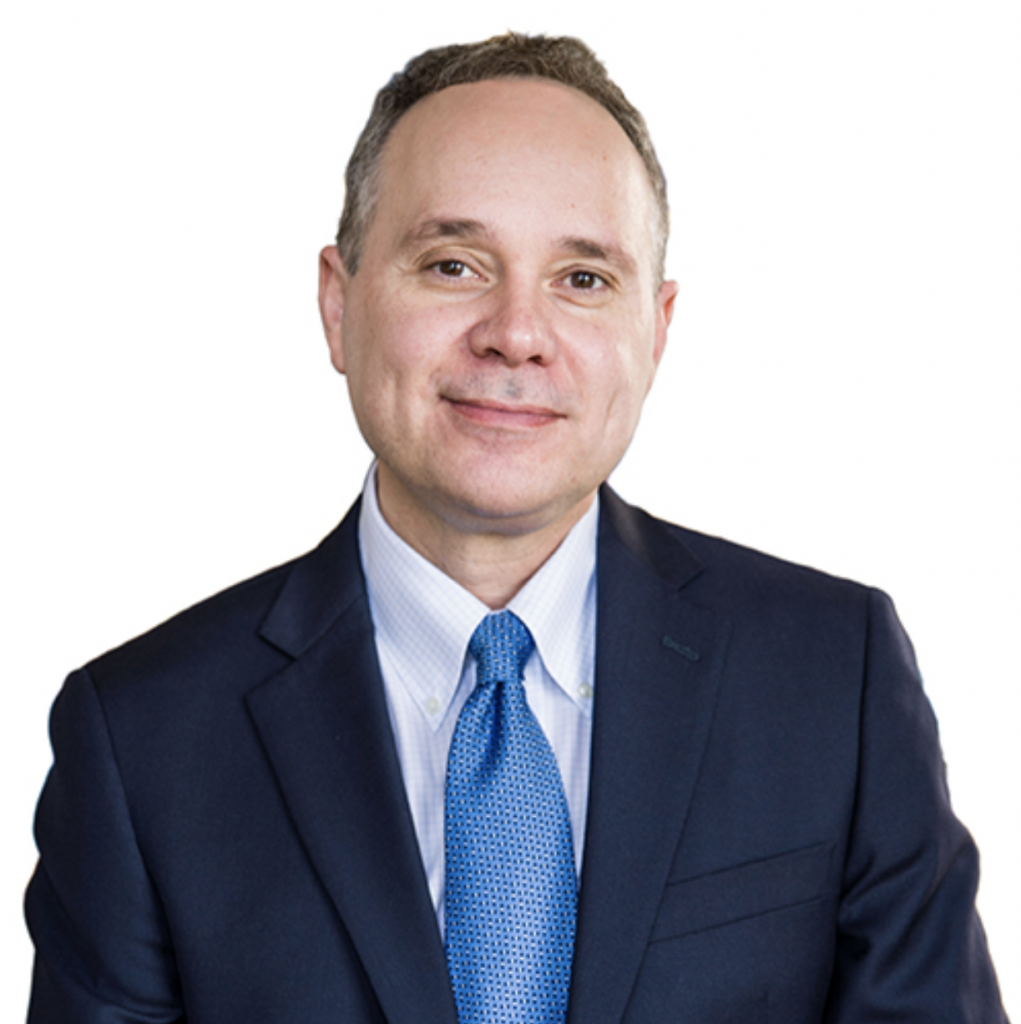 What are your main responsibilities as executive director of CNDLS?
As executive director, I help understand and adopt innovative approaches to teaching and learning. This means providing support for faculty and graduate students to think creatively about the most effective approaches to providing our students with a rich learning experience.
What have been the overall challenges for colleges and universities as they prepared for the academic year?
There were many challenges for colleges and universities. The health protocols, financial impact and disruption of daily campus activities – in the classroom and out – were felt across all of higher education.
The spring meant moving rapidly to a remote mode. In the fall, it has meant being ready for a change in the delivery of courses due to public health conditions.
How did CNDLS help the university prepare for the fall 2020 semester?
Knowing that the delivery of our courses for fall might change due to public health conditions, we tried to help faculty prepare for a flexible fall semester, one that might be on campus, hybrid or fully remote.
We worked with well over 1,800 faculty members this summer in intensive weeklong Course Design Institutes that occurred each week from May to August. We also facilitated multi-day training events at the beginning of the summer and at the end.
The commitment of our faculty was incredible, especially over the summer, at a time that is sacred for research for many of our faculty.
How has your previous work informed how you prepare the university for new forms of learning and teaching during the COVID-19 pandemic?
This fall marks CNDLS 20th year, and in many respects, we have been preparing for this moment since day one. I am lucky enough to be able to work with incredible people who are not only experts in their fields, but they are passionately committed to helping Georgetown provide its students with the most engaging learning experience possible. This commitment has meant developing a deep understanding of teaching and learning in the classroom, online and in hybrid modes. This understanding provided the foundation for much of the support we were able to muster this spring and summer.
How has the pandemic changed the way we think about technology in education?
I think we all have a much better understanding of some of the affordances and challenges of teaching online and of relying on technology to stand in for the in-person experience.
Additionally, we have learned a great deal about the impact of the digital divide in this country. Our students do not all have the same access to the internet or technology at home that they do on campus, and these differences can have a significant impact on their ability to engage in class.
Changes can be challenging, but what has inspired you as you see the Georgetown community pull together?
Frankly, the work of our faculty and students and the work of staff in CNDLS and the broader university community has been truly humbling to see.
Faculty and staff across the university saw the incredible importance of preparing for a challenging fall and have overwhelmingly risen to the occasion.
My staff have worked tirelessly, week in and week out with little time to themselves to help prepare the university for this moment.
This article was originally published here . Please follow the link to read the full story.