Ph.D. Candidate Looks to Build on Narratives of Enslaved Muslims in the Americas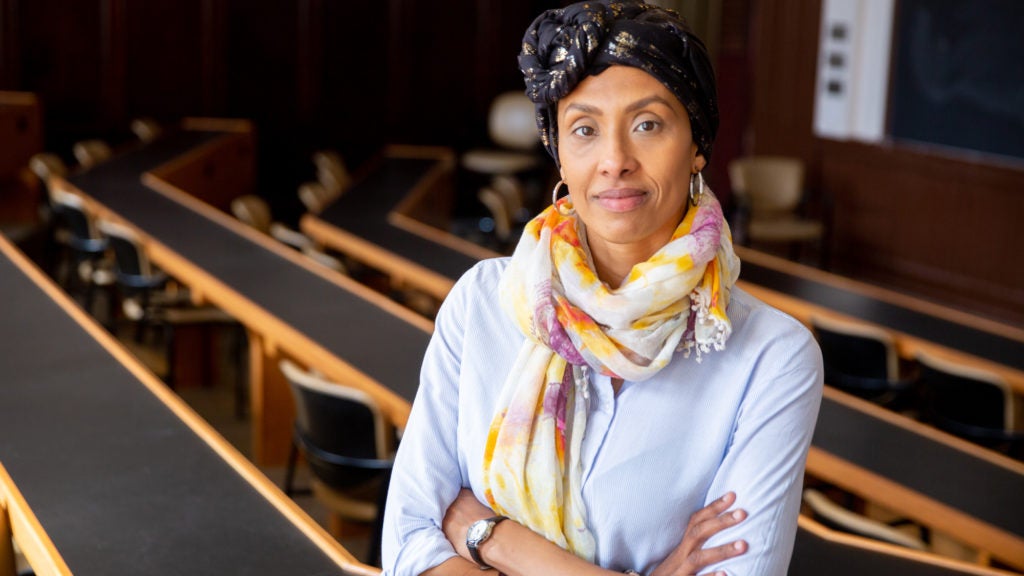 March 25, 2019
Rahma Maccarone (G'23) grew up in Somalia hearing rich oral narratives about heroines and heroes of war and tales of everyday life with a moral. Those narratives drive the Patrick Healy Graduate Fellow's desire to uncover often untold stories of enslaved individuals in the Americas.
Hometown: Born in Milan, Italy; raised in Mogadishu, Somalia; resides in Alexandria, Virginia
Degree Pursuing: Ph.D. in Spanish literature and cultural studies
Undergraduate School: George Mason University, bachelor's and master's degrees
Undergraduate Major: Modern and classical languages; concentration in Spanish literature; linguistics minor
Languages Spoken: Italian, Somali, English, French and Arabic
Research Explained: Maccarone examines questions of race, identity and agency in the history and literature surrounding the narratives of enslaved Muslims in North America, South America and the Caribbean.
"I explore literature written by African slaves within the Black Atlantic and how the written word of these authors not only resisted the larger systematic forces of oppression but also produced a rich cultural history and gave them agency over their lives despite being in bondage," Maccarone explains.
She hopes to reveal unexplored insights into the historical and political contributions toward the perception of slavery, the discourse of abolition and the cultural formation of individuals of African ancestry.
Languages and Literature: "Learning different languages helped me understand the magnitude of the world, the position I occupy and the intricacy of my own multicultural identity," Maccarone says. "For me, the act of storytelling creates a meaningful space and experience that opens my heart and mind in unimaginable ways."
Why Georgetown? The Patrick Healy Graduate Fellow says she chose Georgetown because of its long history of education deeply rooted in acceptance, tolerance and research.
"I believe when you give people the resources and opportunities to expand their knowledge and to grow as individuals within a community such as Georgetown, it will only produce individuals who are community oriented and who seek to make an impact on the world," Maccarone says. "It is important for me as an academic-in-training to be part of a tradition that honors such a strong academic history and research body."
Influential Professors at Georgetown: Maccarone's interdisciplinary studies cross English, African American studies as well as Spanish and Portuguese departments. Tania Gentic, associate professor of Spanish and Portuguese, is among the professors who have supported and advised Maccarone's research at Georgetown.
"Rahma came to our doctoral program in Spanish having already written an impressive master's thesis on Cuban and North American slave narratives," says Gentic. "We were excited she wanted to join our department since, in addition to being a wonderful student, Rahma is uniquely suited for carrying out a cross-cultural, multilingual approach to the black Atlantic, a field in which there is still much important work to be done. She has a promising future ahead of her."
Career and Life Goals: Maccarone sees herself as becoming a professor and also has ambitions of opening a teacher training school in Somalia.
"I believe in the power of education and the life-changing opportunities that it presents," she says. "I would like to go back home and use all that I have learned to uplift the women and children in Somalia by providing an opportunity for them to see a brighter future."
This article was originally published here. Please follow the link to read the full story.