Renowned Scholar of Internet Governance, Laura DeNardis, Joins Georgetown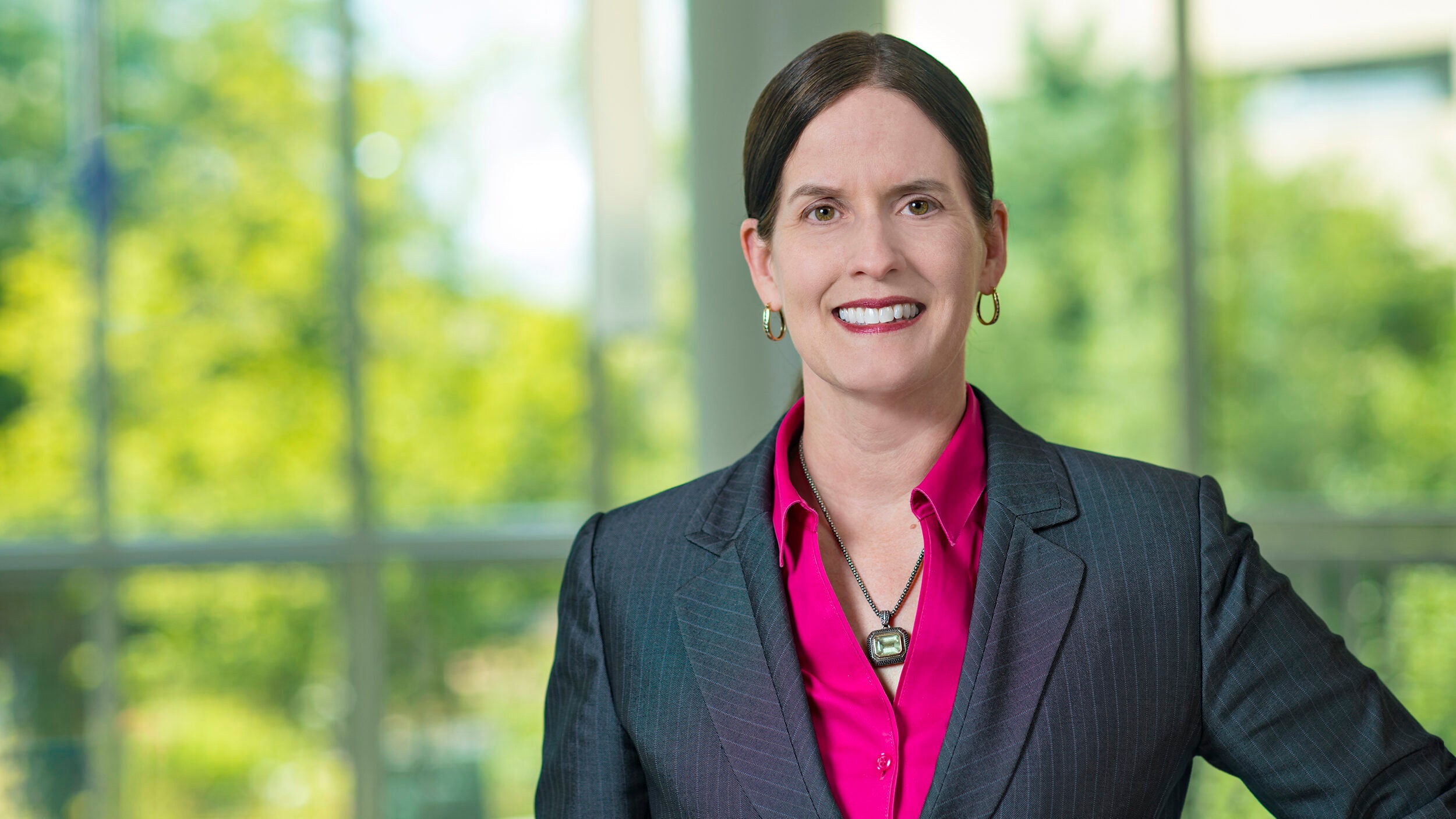 Laura DeNardis, Ph.D., a globally-recognized technology and society scholar, is joining Georgetown University's faculty as the inaugural endowed Chair in Technology, Ethics, and Society in Georgetown's College of Arts and Sciences.
"The generosity of alumni donors in funding a new Chair has permitted Georgetown to attract one of the world leaders in bridging the knowledge gap between rapid technological change and the attitudes, behaviors, regulations and statutes affecting societal absorption of that change," says Provost Robert M. Groves.
DeNardis will hold several appointments at Georgetown, including as a Professor in the Communication, Culture and Technology Program housed within the Graduate School of Arts & Sciences, which explores the relationship between changing technology and changing cultures. She will also work as a Research Professor in the Center for Digital Ethics and will become a member of the Georgetown Initiative on Technology & Society steering committee.
DeNardis is poised to help guide and grow Georgetown's work in interdisciplinary research and teaching on the societal implications of technology. The newly launched Center for Digital Ethics will contribute to this cross-university initiative by combining researchers from computer science, law, data science, the social sciences, and humanities to advance frameworks and solutions for digital technologies for the betterment of humanity.
"Conflicts over digital technologies now mediate every issue of importance in society from democracy and truth to national security and human rights," DeNardis says. "I'm honored to join Georgetown University and a world-renowned interdisciplinary community of scholars exploring how digital technologies can beneficially shape the future of humanity for generations to come."
DeNardis has more than 20 years of experience in consulting and advising on Internet governance and architecture to Fortune 500 companies, foundations and government agencies.
DeNardis is widely recognized as a leading technology and society expert in both the United States and around the world. Wired UK named her one of 32 Global Innovators Who are Building a Better Future and her book The Internet in Everything: Freedom and Security in a World with No Off Switch (Yale University Press) was recognized as a Financial Times Top Technology Book of 2020. Her book The Global War for Internet Governance (Yale University Press) is widely considered the definitive source for understanding power struggles over technical infrastructure.
She joins Georgetown from American University, where she served as Professor, Faculty Director of the Internet Governance Lab, Associate Dean for Faculty Affairs and also Interim Dean of the School of Communication for two years. She previously served as the Executive Director of the Yale Information Society Project and the appointed Director of Research for the Global Commission on Internet Governance. She also served as an appointed member of the State Department's Advisory Committee on International Communications and Information Policy and is a Member of the Council on Foreign Relations.
Specializing in emerging technologies and society, her current research projects are examining quantum communication, interplanetary networking and the geopolitics of emerging Internet protocols. She holds engineering degrees from Dartmouth College and Cornell University, a Ph.D. in Science and Technology Studies from Virginia Tech, and was awarded a postdoctoral fellowship from Yale Law School.
An award-winning professor and recipient of American University's highest faculty award, Scholar-Teacher of the Year, Professor DeNardis looks forward to teaching technology and society courses across campus and mentoring the Georgetown students who will become the digital ethics leaders of our future.  
This article was originally published by Georgetown College. Please follow the link to read the full story.